When traveling at five times the speed of sound or faster, the tiniest bit of turbulence is more than a bump in the road, said Katya Casper, the Sandia aerospace engineer who, for the first time, characterized the vibrational effect of the pressure field beneath one of these tiny hypersonic turbulent spots.
Members of the American Institute of Aeronautics and Astronautics elected Basil Hassan, a senior manager and engineering program deputy, as the group's next president. The AIAA represents more than 30,000 individual and 95 corporate members from the aeronautics and space community. Basil will begin a yearlong stint as president-elect of the institute in May, and then serve a two-year term as president starting in May 2020.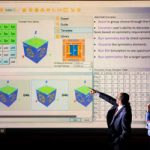 Sandia software developers have created the first inverse-design software for optical metamaterials. The new software lets users design science-fiction-like materials with the same efficiency that architects use when they draft building plans.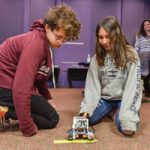 Many of us can thank a teacher or mentor who early in our lives ignited in us a passion for our current professions. Sandia's Manos — or "hands-on" — program is looking for the next generation of Sandia volunteer mentors to provide that spark for science, technology, engineering and math in local middle school students.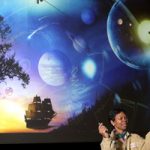 Dr. Yvonne Cagle, astronaut, surgeon, retired U.S. Air Force colonel and aerospace researcher, has developed a device for space flight that heals muscle damage in record time here on earth. Cagle spoke at Sandia/California as part of Sandia's Black History Month events.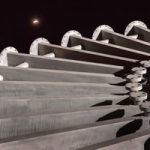 Sandia photojournalist Randy Montoya captured the lunar eclipse rising over the Starburst sculpture at Sandia in New Mexico on Sunday, Jan. 20.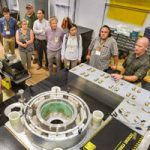 Sandia's materials science team has engineered a platinum-gold alloy believed to be the most wear-resistant metal in the world. It's 100 times more durable than high-strength steel, making it the first alloy in the same class as diamond and sapphire, nature's most wear-resistant materials.
Sandia's solar tower is helping to assess how extreme temperature changes affect materials. The tests for the Air Force take advantage of the ability of Sandia's National Solar Thermal Test Facility to simulate a very rapid increase in temperature followed by an equally rapid decrease.