Researchers Leo Small, Erik Spoerke and Martha Gross developed sodium batteries that can operate at lower temperatures, at a lower cost, more safely and for longer than standard lead-acid or lithium ion batteries.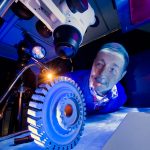 Airline safety center departs after 30 years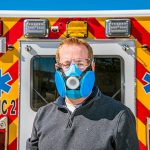 Sandia retools facilities to design, test sterilizable mask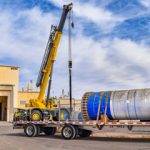 Sandia is outfitting three stainless-steel storage canisters with heaters and instrumentation to simulate nuclear waste so researchers can study their durability. Researchers plan to study how much salt gathers on the canisters over time.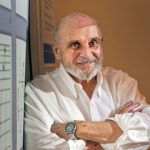 Paul Cooper, one of the world's foremost explosives experts, passed away recently at the age of 83. Paul retired from Sandia in 2012, but his explosives research, seminal textbook and mentorship of future scientists lives on at the Labs and in other organizations internationally.
Sandia has won six prestigious regional Federal Laboratory Consortium awards this year for responding with innovative solutions during the pandemic, developing solar cell and hydrogen research technology and creatively working with companies.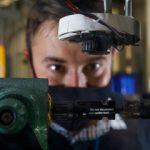 Sandia researchers have spent 10 years working with Guardian Sensors Inc. to understand hazardous arc faults that can spark fires in solar panels. That work has led to the development of electrical in-line connectors that automatically predict and prevent arc faults before they can ignite electrical fires.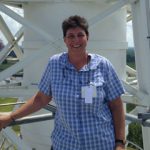 Sandia engineer Chris LaFleur, an internationally recognized expert in fire risk, has been recognized for her achievements by DOE's Women @ Energy: STEM Rising website, which honors women in STEM fields throughout the DOE complex.
Overcoming COVID-19 pandemic challenges through virtual means, teams from Sandia and the U.S. Air Force under the guidance of NNSA performed a critical B61-12 flight test aboard the F-35A Lightning II jet fighter.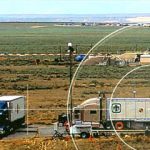 Sandia and partners conducted a successful full-scale MGT crash test this summer, meeting a major NNSA milestone. The test involved using the Labs' sled track and rockets to propel a tractor-trailer into the MGT prototype.