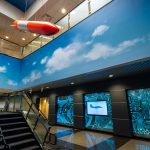 Building 915 at the California site has a new look. See how the space was transformed to highlight nuclear deterrence programs and cybersecurity efforts at the Livermore campus.
Krupa Ramasesha has received a competitive award from the Journal of Physical Chemistry for her work.
As global demand for aviation fuel is high and expected to increase, continued use of petroleum fuel has impacts on climate change. In collaboration with Los Alamos National Laboratory, Sandia researchers pave a way to sustainable jet fuel.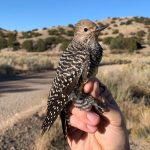 Initiatives like Zero Waste by 2025 and the Commuter Assistance Program aim to increase sustainability at Sandia. Learn more about how Sandia is investing in the planet.
In February, the Labs hosted the virtual regional DOE National Science Bowl for students in New Mexico and California. More than 40 Sandia employees volunteered as moderators and scorekeepers.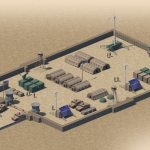 Researchers help the wind energy industry and U.S. military develop and evaluate rapidly deployable wind energy systems for use in defense and disaster response.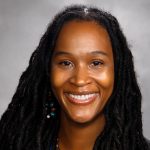 Ten engineers received awards for their expertise in mechanical, electrical, civil, aerospace and aeronautical engineering, as well as academic pursuits and community involvement. Read about this year's winners.
Khachik Sargsyan is developing algorithms to predict changing climate trends.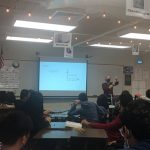 Sandia Women's Connection volunteers organize a speaker series that brings real-world experiences to the classroom.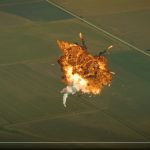 Seminars at Sandia/California highlight how to overcome failure and embrace the lessons from it.