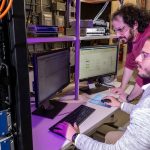 In partnership with NASA, Sandia researchers design reliable and resilient microgrids that could sustain astronauts, mining and fuel processing on the moon.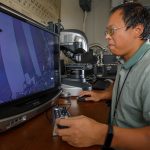 The environmentally friendly coating, derived from a baking ingredient, outperforms conventional materials.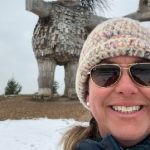 Robin Jones is dedicated to conservation through her work and at home. Read how it has informed her career, her contributions to climate security and her advice for educating others on the climate crisis.
Meet Sandia water systems expert Kelley Ruehl and read about her unconventional path to becoming an engineer.
Engineers find that solid-state batteries with a little liquid electrolyte are safer than lithium-ion batteries.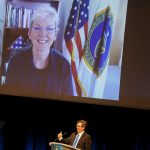 In Sandia's first distinguished visit done virtually, the DOE secretary connected with staff, programs and the workforce.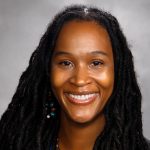 Ten engineers received awards for their expertise in mechanical, electrical, civil, aerospace and aeronautical engineering, as well as academic pursuits and community involvement. Read about this year's winners.
Brad Boyce brings his experience in materials science to his three-year tenure with the society.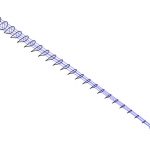 They hope to build a community of wind energy researchers at national laboratories, universities and more through their work.
More than 5,000 employees worked to produce the first completely refurbished bomb for the B61-12 Life Extension Program.