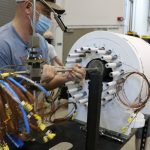 After a series of tests that mimic a raging-hot fire, the team found that their sealed, stainless steel containers did not break open.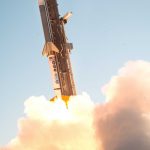 Sandia conducts hypersonic weapons research at blistering pace.
A Sandia chemical engineer has been recognized by DOE's Women @ Energy: STEM Rising website, which honors women in STEM fields throughout the DOE complex.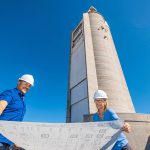 The archive, which includes nearly sixty years of concentrating solar power research, is now easily and publicly accessible, a game-changer for solar researchers and engineers.
A group of scientists were awarded a $6 million project to design a computer that leverages unpredictability and mimics how the brain processes information.
The DOE awarded the grant to Drew for his algorithms that solve complex problems in technical fields that may involve uncertain or inexact responses. The grant provides funding for five years to cover his salary and research expenses.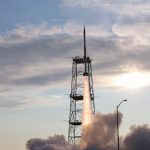 The upgrade added new hardware necessary to recover the vehicle and new onboard memory chips, which researchers can retrieve after launch to gather 40 times more data than in previous missions.
The Z Pulsed Power Facility, or Z machine, celebrates a history of power and innovation at Sandia.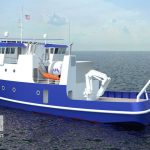 Inspired by scientist Lennie Klebanoff's research, students at the Scripps Institution of Oceanography at U.C. San Diego urged their college to commit to a zero-emissions fleet of research vessels.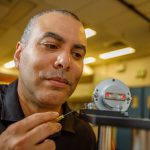 Scientist Israel Owens developed a tiny crystal and laser that can safely measure up to 20 million volts and accurately define the energies of gamma rays, like those generated by the HERMES accelerator.