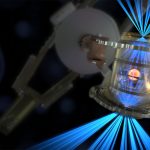 In August, Sandia developed diagnostic sensors and imagers that contributed to a groundbreaking experiment at the National Ignition Facility.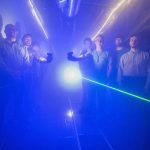 The fog facility at Sandia enables researchers to test new technology, like self-flying vehicles, in conditions that mimic nature.
Sandia scientists designed and built a handheld device that tracks navigational measurements. This technology could be a pivotal component of next-generation navigation systems.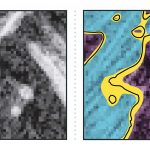 The new method produces a range of computer-simulated outcomes, which could equip engineers and doctors with better information.
Sandia scientists and their collaborators design an electrodialysis membrane inspired by a protein in algae that may be more effective than reverse osmosis.
mPower Technology's DragonSCALES was initially developed at the Labs to reduce the cost of creating solar technology and increase its efficiencies. Future projects may take the technology as far as the moon.
Acousto-electric devices reveal new road to miniaturizing wireless tech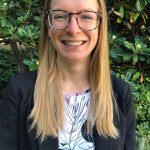 Bette Webster, Nils Otterstrom and Aaron Sharpe talk about their research careers and Sandia
Remediation technology reduces uranium levels 10,000-fold at legacy site in Colorado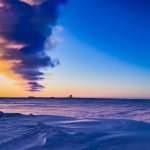 Sandia embarks on first-of-its-kind Arctic seafloor data collection using underwater technique