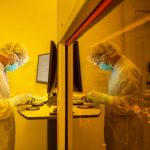 A memo written by Richard Claassen 65 years ago changed the course of science and technology research at the Labs. These changes continue to impact research at Sandia daily.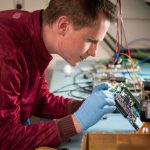 Valhalla, a modeling framework developed at Sandia, uses high-performance computing to design satellites, saving researchers months of creating preliminary designs.
A recent LDRD Grand Challenge project could transform electronics and solve energy challenges.
Improvements to software and hardware shorten the process from one year to a day.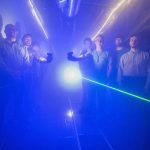 The fog facility at Sandia enables researchers to test new technology, like self-flying vehicles, in conditions that mimic nature.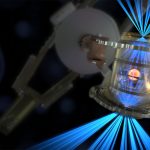 In August, Sandia developed diagnostic sensors and imagers that contributed to a groundbreaking experiment at the National Ignition Facility.
Sandia scientists designed and built a handheld device that tracks navigational measurements. This technology could be a pivotal component of next-generation navigation systems.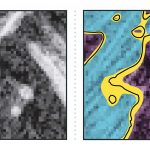 The new method produces a range of computer-simulated outcomes, which could equip engineers and doctors with better information.
Sandia scientists and their collaborators design an electrodialysis membrane inspired by a protein in algae that may be more effective than reverse osmosis.
mPower Technology's DragonSCALES was initially developed at the Labs to reduce the cost of creating solar technology and increase its efficiencies. Future projects may take the technology as far as the moon.
Acousto-electric devices reveal new road to miniaturizing wireless tech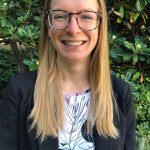 Bette Webster, Nils Otterstrom and Aaron Sharpe talk about their research careers and Sandia
Remediation technology reduces uranium levels 10,000-fold at legacy site in Colorado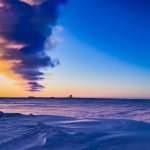 Sandia embarks on first-of-its-kind Arctic seafloor data collection using underwater technique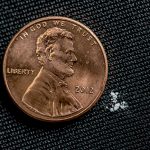 Sandia detection method might someday be incorporated into hand-held instruments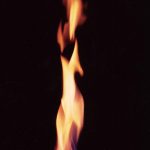 Sandia scientists use machine learning to find fuel source, climate-change driver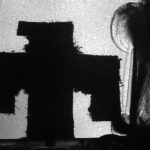 Thin explosive films provide snapshot of how detonations start
Sandia scientists use 3D-printed rocks, machine learning to detect unexpected earthquakes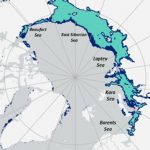 New study on submarine permafrost suggests locked greenhouse gases are emerging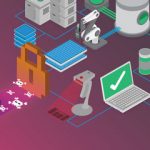 A partnership between Sandia and the Boston firm BioBright LLC to improve the security of synthetic biology equipment has become more relevant after the U.S. and others issued warnings that hackers were using the COVID-19 pandemic to increase their activities.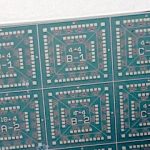 The development of a new method to make non-volatile computer memory may have unlocked a problem that has been holding back machine learning and has the potential to revolutionize technologies like voice recognition, image processing and autonomous driving.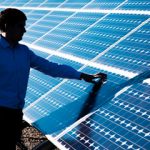 Sandia and New Mexico's largest electricity provider, PNM, have teamed up to bring energy resilience, security and stability to the state and country. They have signed a Cooperative Research and Development Agreement to collaborate in numerous fields, with Sandia's work funded by the DOE Office of Electricity's Energy Storage Program.
New cognitive science research from Sandia shows that while maps can help you identify landmarks while being escorted, using one also limits situational awareness and knowledge of surroundings not on the map. This finding is one of several coming from a three-year project that paired cognitive scientists and nuclear safeguards experts to conduct human performance tests and develop recommendations for inspectors.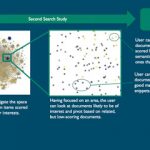 To accelerate the filtering of coronavirus studies in the search for information relevant to COVID-19, Sandia has assembled a combination of data mining, machine-learning algorithms and compression-based analytics to bring the most useful data to the fore on an office computer.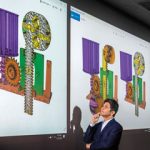 A team of researchers led by Sandia has invented a first-of-its-kind software for scientists to create accurate digital representations, or meshes, of complex objects. The new software, VoroCrust, offers a novel way to meshes used by scientists in many disciplines to create geometric models of all kinds of parts, from rotors to wheels to protective equipment.