It's no secret that radiation weakens metal. Sandia researchers are uncovering how.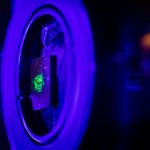 Sandia scientists partnered with a research group to design an ultrathin device that triggers one of quantum mechanics' strangest and most useful phenomena.
Sandia scientist Andy Mounce's work with diamond quantum sensors as earned him a DOE Early Career Research Award.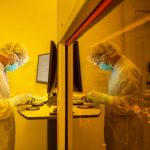 A memo written by Richard Claassen 65 years ago changed the course of science and technology research at the Labs. These changes continue to impact research at Sandia daily.
The Quantum New Mexico Coalition aims to establish the state as a national hub and create quantum computing jobs locally.
A recent LDRD Grand Challenge project could transform electronics and solve energy challenges.
A new method that extracts rare-earth metals from coal ash has many benefits. The metals are essential in production of computer chips, smart phones, fighter jets, submarines and other technology, and the process detoxifies the coal ash for reuse.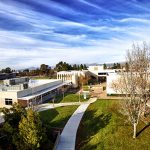 After 40 years, CRF still driving toward future
Susan Seestrom, associate laboratories director for advanced science and technology and Sandia chief research officer, has been named a fellow of the American Association for the Advancement of Science for her pathbreaking work in nuclear physics and her leadership.
Sandia researchers got creative this year to develop virtual tours, video experiments and more to support the annual New Mexico Science Fiesta Expo, an interactive learning event for children of all ages from across the state. YouTube videos of many of the events are still available online.