A new method that extracts rare-earth metals from coal ash has many benefits. The metals are essential in production of computer chips, smart phones, fighter jets, submarines and other technology, and the process detoxifies the coal ash for reuse.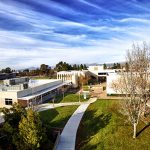 After 40 years, CRF still driving toward future
Susan Seestrom, associate laboratories director for advanced science and technology and Sandia chief research officer, has been named a fellow of the American Association for the Advancement of Science for her pathbreaking work in nuclear physics and her leadership.
Sandia researchers got creative this year to develop virtual tours, video experiments and more to support the annual New Mexico Science Fiesta Expo, an interactive learning event for children of all ages from across the state. YouTube videos of many of the events are still available online.
Sandia has announced a new, fast-track licensing program to rapidly deploy technology to a marketplace reeling from the effects of COVID-19. The move is designed to support businesses facing widespread, often technical challenges resulting from the pandemic.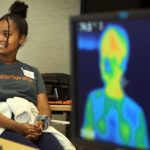 Dozens of middle school girls from the Techbridge Girls program in Oakland visited Sandia's California campus on March 4 during STEM Day for Girls. The girls were welcomed by Energy and Homeland Security Program Management Director Marcey Hoover.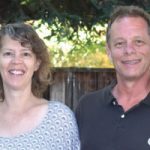 Sandia scientist Don Bender got the surprise of his life when he took a commercial DNA test last year and learned that he had a sister. Don and his sister met and learned that they had many similarities, including both earning science degrees from MIT.
The venerable R&D 100 contest, slightly more than 50 years old, has a new owner, and the competition continues. Competing in an international pool of universities, corporations and government labs, Sandia inventions captured four R&D 100 Awards this year, as well as two environmental and one business award.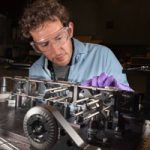 An advanced imaging technique reveals new structural details of S-DNA, ladder-like DNA that forms when the molecule experiences extreme tension. This work conducted at Sandia and Vrije University in the Netherlands provides the first experimental evidence that S-DNA contains highly tilted base pairs.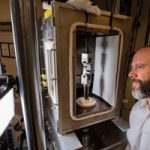 Around the world, materials scientists and engineers are trying different ways to predict fractures in ductile metals, but it's not clear which approach is most accurate. To compare the different methods, Sandia researchers have presented three voluntary challenges to their colleagues: Given the same basic information about the shape, composition and loading of a metal part, could they predict how it would eventually fracture?