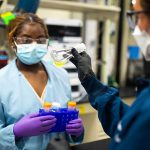 A new program at Sandia builds academic partnerships with historically Black colleges and universities, creating an employee-recruiting pipeline for some of the strongest engineering talent in the U.S.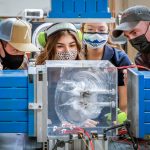 Sandia researchers test explosives and propellants to create geothermal power sites.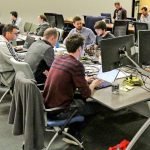 An annual workshop brings together cybersecurity experts from Sandia and the federal government to collaborate on solutions to cybersecurity challenges.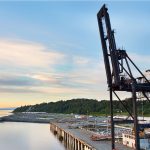 The collaboration also demonstrates the partners' commitment to transitioning to a clean-energy economy in the Arctic.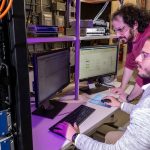 In partnership with NASA, Sandia researchers design reliable and resilient microgrids that could sustain astronauts, mining and fuel processing on the moon.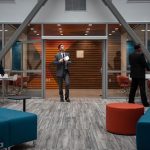 The 330,000-square-foot, LEED Gold-certified complex will house more than 1,200 employees who support the national security mission.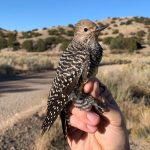 Initiatives like Zero Waste by 2025 and the Commuter Assistance Program aim to increase sustainability at Sandia. Learn more about how Sandia is investing in the planet.
The Quantum New Mexico Coalition aims to establish the state as a national hub and create quantum computing jobs locally.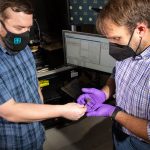 A new Sandia device can shunt record-breaking excess electricity in a few billionths of a second.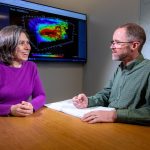 Sandia researchers have developed software that supports the assessment of possible sites to dispose of spent nuclear fuel in the future.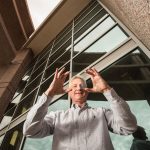 An initiative that helps businesses transform New Mexico national laboratories' technologies into viable products and services will continue driving innovations to market into 2027.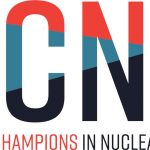 Labs Director James Peery represents the Labs in a network that brings together leaders who work in nuclear policy and are committed to gender equity in their organizations.
Engineers find that solid-state batteries with a little liquid electrolyte are safer than lithium-ion batteries.
A recent LDRD Grand Challenge project could transform electronics and solve energy challenges.
More than 5,000 employees worked to produce the first completely refurbished bomb for the B61-12 Life Extension Program.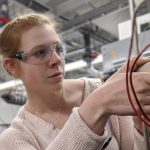 The four selected fellows are granted unusual freedom in their research. Read about what they plan to accomplish at the Labs.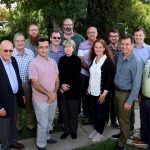 A partnership of three national laboratories and two universities brings together experts to study heterogeneous catalysis.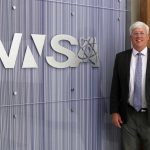 In his new position, Daryl Hauck leads government oversight of the Labs, operations of the field office and overall administration of the Sandia contract.
The Labs contributed a record amount to national and state economies in fiscal year 2021. Read about the people, businesses and programs that benefited.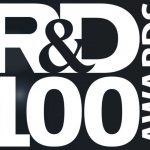 Judges favored projects that demonstrate practical impact and technological significance. Since 1976, Sandia has earned 139 R&D 100 awards.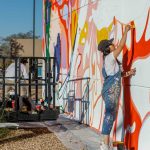 A vibrant mural at the Sandia Science & Technology Park in Albuquerque celebrates women and science.
Sandia collected 181 turkeys and more than $6,000 on Take a Frozen Turkey to Work Day. Donations benefitted Roadrunner Food Bank.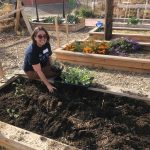 Leaders from all divisions gave their time to Albuquerque nonprofits last month.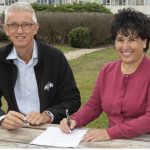 The Mutual Defense Agreement formalizes the strong partnership between Sandia and the United Kingdom's Atomic Weapons Establishment.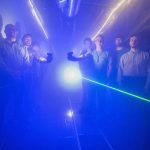 The fog facility at Sandia enables researchers to test new technology, like self-flying vehicles, in conditions that mimic nature.