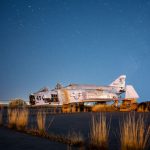 The group has removed more than 3,700 tons of leftover materials from large-scale tests.
NNSA and Labs leadership hosted the NATO Nuclear Planning Group Staff Group to share how Sandia ensures the U.S. nuclear deterrent is always ready when it needs to be and never when not intended.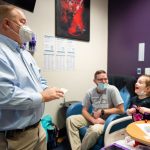 Chief Information Officer John Zepper demonstrated the similarities between the human body and computers on his recent visit to the hospital.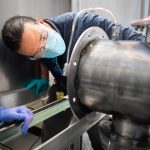 Evan Bush is passionate about unlocking longer-term energy storage technologies that can positively affect the energy grid's reliability and stability.
Sandia's oldest department celebrates 75 years.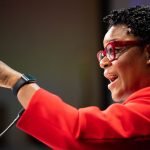 IDEA and the Black Leadership Committee hosted a celebration last week, featuring guest speaker La Vonda Bowens-Woodard.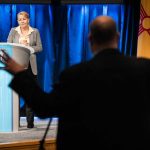 Participants in the symposium tackled accelerated product realization — a Sandia strategic milestone — sharing concepts, accomplishments and lessons learned.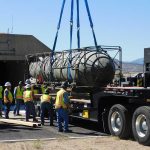 A retired nuclear-bomb trainer, built in 1954, was the latest item in the Weapon Dismantlement and Disposition Program to be moved into the final stage of its lifecycle.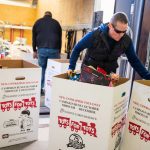 Initiatives in California and New Mexico improve the communities where Sandians live and work.
Twenty-one schools from across New Mexico stage multiple teams.