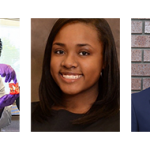 The new program offers personal attention, practice with outstanding equipment and new possibilities to undergraduate students.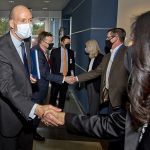 Labs leadership welcomed Turk, NNSA Administrator Jill Hruby and others during a visit on Nov. 1.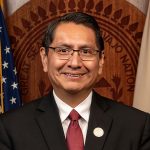 President Jonathan Nez updated the Labs on COVID-19 and other challenges within the Navajo Nation during his talk on Nov. 8.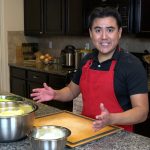 Stan Atcitty explains tribal energy sovereignty, and brothers John and Cheston Bailon share a favorite recipe. The American Indian Outreach Committee hosts events throughout the month.
During the celebration on Nov. 11, keynote speaker Maj. Gen. Heidi Brown reflected on how Sandia's work influenced her career in the Army.
Look back on eight years of collecting critical data on the North Slope of Alaska.
The Mentor-Protégé Program finished its first year of making a big impact on small businesses.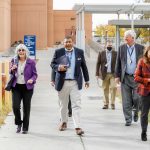 A group from NNSA toured the Labs to learn more about the national security work performed at Sandia in support of their mission.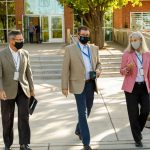 Jill Hruby met with Labs Director James Peery and other leadership during her visit to Sandia on Oct. 7.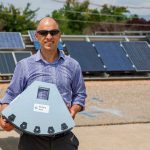 Rocking Solar has developed a tracker for solar panels that weigh less, costs less and is lower risk than trackers widely used today. Sandia assisted the company by discussing improvements and considerations for the design.