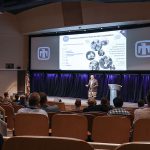 Teams across the Labs attended the showcase to learn about training drills and exercises in response to incidents involving WMDs and radiological materials.
The event will offer opportunities for Sandians to explore career advancement by attending panel discussions, workshopping their résumés, meeting with mentors and more.
Sandia and Los Alamos National Laboratory are competing to donate the most units of blood in June. Sign up for blood drives on June 13 and June 27.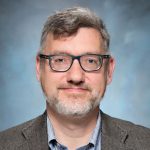 Herrman's discussion about the major scientific feat was the first event in the Pathfinders in Science and Technology Seminar Series.
Former Ambassador Brooks stepped down from the NTESS Board of Managers in May. In an interview with Lab News, he reflects on his exciting career in public service, from a nuclear-powered submariner to negotiating treaties and leading NNSA.
About 120 Sandians and others from Kirtland Air Force Base gathered at Hardin Field and virtually to pray for the Labs, the nation and more.
Advanced manufacturing expert Lonnie Love recently joined Sandia from Oak Ridge National Laboratory. He aims to elevate the Labs' expertise in digitally designing and manufacturing complex structures.
The Sandia Pride Action Network has organized several events and opportunities to connect during June.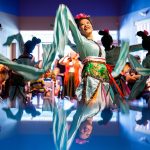 More than 750 visitors attended the festival at the National Museum of Nuclear Science & History on May 6.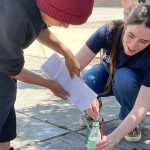 Engineers from Sandia Women's Action Network make soda bottle rockets and teach students about binary coding at an Albuquerque elementary school.