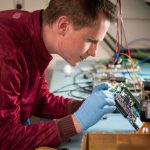 Valhalla, a modeling framework developed at Sandia, uses high-performance computing to design satellites, saving researchers months of creating preliminary designs.
The Z Pulsed Power Facility, or Z machine, celebrates a history of power and innovation at Sandia.
mPower Technology's DragonSCALES was initially developed at the Labs to reduce the cost of creating solar technology and increase its efficiencies. Future projects may take the technology as far as the moon.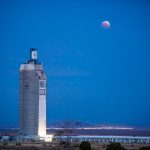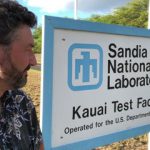 Range chief reflects on 41-year commute to tropical paradise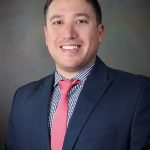 'Jack-of-all-trades' improves future spacefaring calculations
Laura McGill to replace Labs' deputy chief research officer as AIAA's president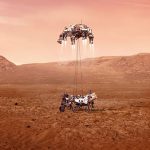 Sandia contributes to the Mars 2020 mission
A step in the search for other life in the galaxy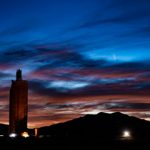 Labs Photojournalist Randy Montoya made a very early morning trek out to Sandia's Solar Tower to capture this image of the NEOWISE Comet.