A step in the search for other life in the galaxy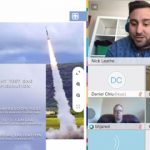 Sandia engineers Bradley Jared and Nick Leathe exposed more than a dozen freshman students from a 3D printing class at Stanford University to some of Sandia's additive-manufacturing capabilities in a May 20 online class.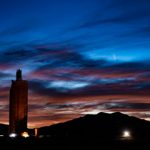 Labs Photojournalist Randy Montoya made a very early morning trek out to Sandia's Solar Tower to capture this image of the NEOWISE Comet.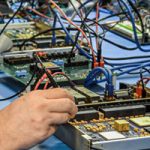 Researchers at Sandia launched a seven-year mission campaign this month to develop the science, technology and architecture needed for autonomous satellite protection systems. The campaign, called STARCS, will fund dozens of Laboratory Directed Research and Development projects.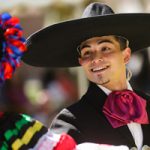 In an annual tradition, Sandia commemorated National Hispanic Heritage Month with lively events to celebrate the cultures, histories and contributions of the Hispanic population.
Laboratories Director Steve Younger and Chief Research Officer Susan Seestrom took the stage at the Steve Schiff Auditorium Aug. 26 to discuss "discovery science" and what it means for Sandia. The talk was the latest installment of the New Research Ideas Forum.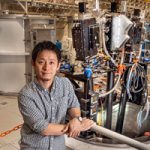 Physicists at Sandia's Z machine have found that a widely used astronomical model underestimates the energy blockage caused by free-floating iron atoms. Now, Sandia's experimental opacity measurements can help bloodlessly resolve a major discrepancy in how the 40-year-old Standard Solar Model uses the composition of the sun to predict the behavior of stars.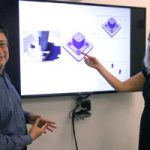 After more than five years, a mathematical breakthrough devised by a structural engineer and a computational scientist may save Sandia time and resources to test complex systems. The method is now being used in production in Sandia's Sierra code, and the designers say its potential is limited only by researchers' imagination.
Jim McConnell, associate administrator for NNSA's Office of Safety, Infrastructure and Operations, presented three Sandia project teams with NA-50 Awards of Excellence during a July ceremony at Sandia's Albuquerque campus.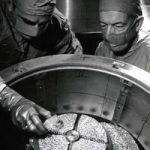 On July 20, 1969, nearly 650 million people watched as Neil Armstrong took "...one small step for a man, one giant leap for mankind," when the Apollo 11 mission landed the first man on the moon. This year marks the 50th anniversary of that mission, and Sandia was part of the team.