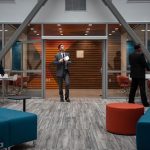 The 330,000-square-foot, LEED Gold-certified complex will house more than 1,200 employees who support the national security mission.
The building is a dedicated space for scientific and technical training through NNSA's Stabilization Program. It enables all relevant Sandia-based trainings to take place at one site.
More than 5,000 employees worked to produce the first completely refurbished bomb for the B61-12 Life Extension Program.
Sandia updated software to support regulators' evaluation of the consequences of nuclear accidents.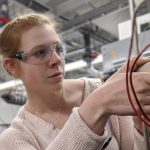 The four selected fellows are granted unusual freedom in their research. Read about what they plan to accomplish at the Labs.
Khachik Sargsyan is developing algorithms to predict changing climate trends.
A new platform invites experts to quickly create upgrades to existing screening measures at airports. When adopted, travelers can look forward to increased safety and shorter lines at airport security.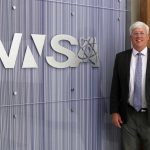 In his new position, Daryl Hauck leads government oversight of the Labs, operations of the field office and overall administration of the Sandia contract.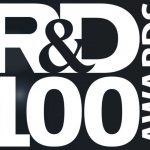 Judges favored projects that demonstrate practical impact and technological significance. Since 1976, Sandia has earned 139 R&D 100 awards.
Researchers have created a way to find, design and engineer new antibody therapies to protect from current and future biological threats.