Look back on eight years of collecting critical data on the North Slope of Alaska.
Sandia scientists designed and built a handheld device that tracks navigational measurements. This technology could be a pivotal component of next-generation navigation systems.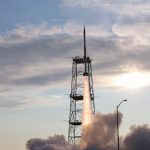 The upgrade added new hardware necessary to recover the vehicle and new onboard memory chips, which researchers can retrieve after launch to gather 40 times more data than in previous missions.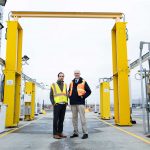 The Department of Homeland Security turned to Sandia and Pacific Northwest national laboratories to develop a new modular design that decreases costs and enhances threat detection.
After the terrorist attacks in 2001, Sandia leveraged its systems engineering expertise in new ways, creating an ongoing list of countermeasures for biological, cyber and chemical threats to the nation.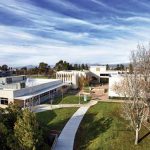 The Energy and Homeland Security portfolio includes the formation of a climate change center in January and more than 40 cybersecurity projects for the Department of Homeland Security.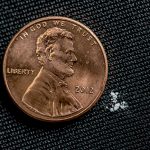 Sandia detection method might someday be incorporated into hand-held instruments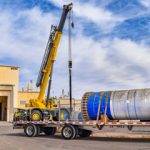 Sandia is outfitting three stainless-steel storage canisters with heaters and instrumentation to simulate nuclear waste so researchers can study their durability. Researchers plan to study how much salt gathers on the canisters over time.
Sandians are proving to be adaptable and flexible as they pivot in response to near-daily changes caused by the pandemic. After more than eight months of changes, there is a new name for what we're experiencing — COVID fatigue. How we choose to react will affect our personal health, our mission at Sandia and the timing of the virus's eventual defeat.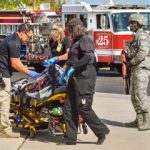 As part of some changes to Sandia's emergency management program this year, a new agreement has been signed with Kirtland Air Force Base. The agreement shifts key emergency response capabilities, like incident command, hazardous materials, technical rescue and others, to Kirtland Fire Emergency Services 24 hours a day, seven days a week.