Working at Sandia has its benefits
From health and compensation to diversity programs, flexible career tracks, community outreach, and more, Sandians experience a rewarding career.
The benefits of working at Sandia extend far beyond the traditional packages advertised by other companies. We make everyday life convenient by offering on-site resources. We encourage employees to achieve their highest potential by providing recognition and rewards for outstanding achievements, educational assistance programs, and multiple career pathways.
Yes, we offer competitive salaries and great benefits. But more importantly, Sandia provides opportunities to perform challenging and meaningful work without sacrificing your personal life.
Sandia encourages employees to have a healthy, multidimensional lifestyle and achieve a personal balance between home, work, and community life. We fully support our staff with flexible work schedules like our 9/80 or 4/10 workweeks, part-time options, and telecommuting opportunities.
Career development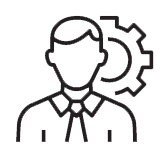 Career mobility to change projects and teams as you wish (e.g., work in cyber defense one year and space systems the next)
Mentoring and collaboration opportunities with top scientists and engineers
Leadership development programs
Special leaves of absence for qualifying research and professional opportunities
Corporate education, development, and training resources
Community involvement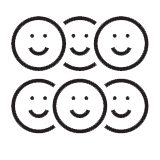 Volunteer opportunities
Employee and corporate giving programs
K–12 education outreach programs in science and math
Compensation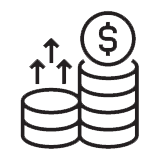 Competitive base salary
Non-base cash awards for significant achievements and performance
Patent royalties
Education benefits
Tuition assistance for job-related courses at accredited institutions
Degree programs for employees interested in earning bachelor's, master's, or doctoral degrees
Employee Memberships – Recreational Activities & Discounts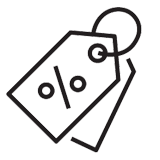 Sandia offers employees free membership in two associations: the Sandia Employee Recreation Program (SERP) in New Mexico and the Livermore Laboratory Employee Services Association (LLESA) in California. Both groups provide recreation activities for Sandians and their families. Members can receive discounts on items such as movie tickets; gym memberships; bus passes; museums, amusement parks, and sporting and entertainment events. The groups also provide opportunities to play team sports and rent low-cost camping and sport equipment.
Expectant parent assistance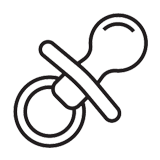 Assists employees before and after the birth, adoption, or foster placement of a child by providing relevant information regarding:
Protecting the health and safety of you and your unborn child
Sandia benefits available to you, including sickness absence
Time off options for child care
Sandia's policies on flexible working arrangements
Federal and state regulations and benefits (e.g., paid family leave)
Points of contact and additional resources
Breastfeeding support, encouragement, and information
Flexible work schedules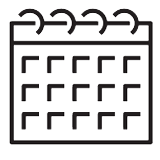 9/80 compressed workweek with every other Friday off
4/10 work schedule is an option with management approval
Flexible work hours and flextime to shift your hours as needed
Telecommuting from home or other remote locations when business needs allow
Part-time work arrangements for personal or family reasons
Fulfilling work environment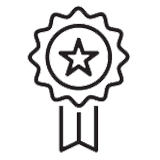 Challenging assignments at the leading edge of advanced technologies
State-of-the-art research facilities
Employee recognition through service/merit awards and special appointments
Diversity outreach committees
Networking groups and resources
Health & Wellness programs
Medical, dental, and vision plans
Life, accident, and disability insurance
Health care and dependent care spending accounts
Preventive healthcare screening programs
Nutrition services
Smoking cessation programs
Online health resources
Healthcare screening programs
Onsite Amenities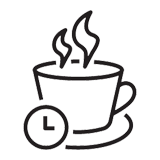 Fitness center
Group exercise classes
Medical clinic
Sandia Laboratory Federal Credit Union
Cafè
Clubs and Employee Resource Groups
Employee sports teams
Massage therapy services
Seasonal farmer's market at Sandia California site
Support groups
Energy Hubs to relax, meditate, stretch and reset
Nursing mothers rooms


*Available at NM & CA sites
Retirement – 401(k)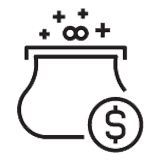 Employees may elect to contribute 2% to 75% of their eligible income, subject to IRS limitations, on a pretax, Roth, and/or after-tax basis. Sandia will match 66 2/3% of the first 6% employees contribute each pay period. In addition to the company matching contribution, Sandia will automatically make a service-based contribution to eligible employee's accounts of either 6% or 7%. Both the company matching contribution and service-based contribution are subject to a three-year vesting service requirement.
Time away from work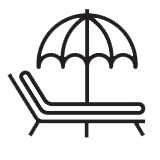 11 holidays, including a winter shutdown period at the end of each calendar year
Vacation hours

3 weeks of vacation accrued* over your first year of employment. *Note: this vacation time is accrued each month (10 hours per month).
Increase in vacation hours as service milestones are reached

Sick leave, personal absence, jury duty, and other paid time off
Personal absence. Ask for time off to handle life, such as the adoption or birth of a child (both parents); the care of a sick family member; medical and dental appointments, and the death or serious illness of a relative
Job-protected, unpaid leave granted by the Family and Medical Leave Act and the California Family Rights Act
Extended leave of absence. Request leave without pay for the following situations:

Child, family, or medical care
Military duty
Personal or special reasons
Voluntary Benefits
Sandia offers employees voluntary benefits like:
Pet insurance
Auto insurance
Home insurance
Identity theft protection
and more
All qualified applicants will receive consideration for employment without regard to race, color, religion, sex, sexual orientation, gender identity, national origin, age, disability, or veteran status and any other protected class under state or federal law.
Sandia invites you to review the Equal Employment Opportunity posters which include EEO is the Law, EEO is the Law Poster Supplement, and Pay Transparency Nondiscrimination Provision.