"The world is your oyster" at Sandia, said Mike Kline, who works as a deployed security professional after a 17-year career in multiple roles at the Labs.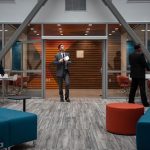 The 330,000-square-foot, LEED Gold-certified complex will house more than 1,200 employees who support the national security mission.
The building is a dedicated space for scientific and technical training through NNSA's Stabilization Program. It enables all relevant Sandia-based trainings to take place at one site.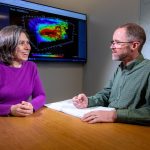 Sandia researchers have developed software that supports the assessment of possible sites to dispose of spent nuclear fuel in the future.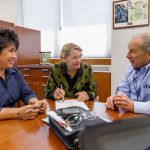 The reorganization has enhanced collaboration between nuclear deterrence and other groups that provide critical support.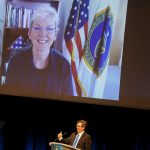 In Sandia's first distinguished visit done virtually, the DOE secretary connected with staff, programs and the workforce.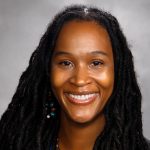 Ten engineers received awards for their expertise in mechanical, electrical, civil, aerospace and aeronautical engineering, as well as academic pursuits and community involvement. Read about this year's winners.
More than 5,000 employees worked to produce the first completely refurbished bomb for the B61-12 Life Extension Program.
Sandia updated software to support regulators' evaluation of the consequences of nuclear accidents.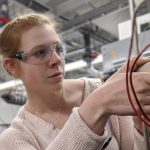 The four selected fellows are granted unusual freedom in their research. Read about what they plan to accomplish at the Labs.