For security questions, concerns, and additional information related to the impacts of COVID-19 contact Security Connection at 505-845-1321.
New Mexico
Sandia National Laboratories, New Mexico
P.O. Box 5800
Albuquerque, NM 87185-(mail stop)*
Non-mail deliveries:
1515 Eubank SE
Albuquerque, NM 87123
California
Sandia National Laboratories, California
P.O. Box 969
Livermore, CA 94551-0969
Non-mail deliveries:
7011 East Avenue
Livermore, CA 94550
* All mail must contain an appropriate mail stop to ensure delivery.
Contact Information
General Inquiries
New Mexico
General Inquiries
Members of the Public: 505-844-8066
California
General Inquiries
Members of the Public: 925-294-3000
Media Inquiries
Employment Resources
Human Resources (HR) Solutions
Student Programs
Verification of Employment (VOE) – New Mexico and California
Please submit your requests by fax OR email – not both.
Fax Number: 505-845-0097, ATTN: HR Records
Email Address: HR-Records@sandia.gov
HR Solutions: 505-284-4700 (General Info)
VOE requirements, for the individual, that the Requester is inquiring about:

Current or Past Employee Only
Last 4 Digits of SSN (for verification purposes)
Requester's VOE Information in Writing
Requester's Contact Information: Requester's name, company name (if applicable), phone number, fax number, and email address
Signed Authorization/Release:

Handwritten Signature OR
Electronic Signature (if the content of the Authorization/Release accepts electronic signatures).

VOE Estimated Turnaround Time: 24 hours (excluding weekends and holidays). It also depends on the volume when your request is received, and if additional information is needed for the VOE.
Working With Sandia
Technology partnerships
Procurement & purchasing
Other Contacts
Legal Service of Process Documents
New Mexico
National Technology & Engineering Solutions of Sandia, LLC, c/o
Corporation Service Company MC-CSC1
726 East Michigan Drive, Suite 101
Hobbs, NM 88240-3465
Delaware (Main)
National Technology & Engineering Solutions of Sandia, LLC, c/o
Corporation Service Company
251 Little Falls Drive
Wilmington, DE 19808
(800) 927-9800
California
National Technology & Engineering Solutions of Sandia, LLC, c/o
CSC-Lawyers Incorporating Service
2710 Gateway Oaks Drive, Suite 150N
Sacramento, CA 95833
Other Legal Documents
National Technology & Engineering Solutions of Sandia, LLC
Legal Division
P.O. Box 5800, MS-0141
Albuquerque, NM 87185-0141
Government Relations
Community Involvement
New Mexico
1515 Eubank Blvd SE1515 Eubank Blvd SE,
Albuquerque, NM 87123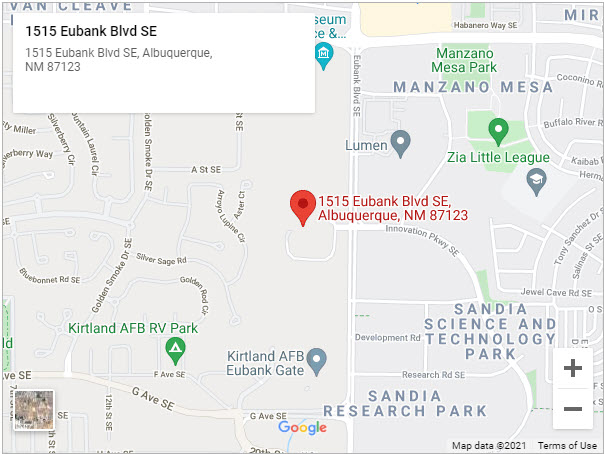 California
7011 East Ave7011 East Ave,
Livermore, CA 94550