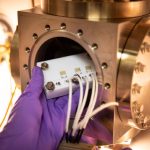 The winning team will use the funds to improve sensor technology.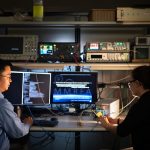 The overhauled design promises U.S. warfighters unprecedented flexibility and performance during intelligence, surveillance and reconnaissance operations, even against sophisticated adversaries.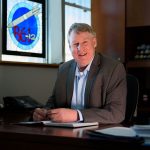 The director of New Mexico weapons systems and engineering received several awards and commendations recognizing his leadership, expertise and service to the nation.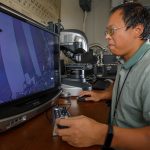 The environmentally friendly coating, derived from a baking ingredient, outperforms conventional materials.
More than 5,000 employees worked to produce the first completely refurbished bomb for the B61-12 Life Extension Program.
Machine learning could provide auto manufacturing, aerospace and other industries a faster, more cost-efficient way to test metals.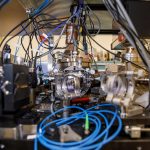 Quantum computers, like the top picks in a sports draft, are highly valued and constantly evaluated. Sandia scientists invent a new yardstick for benchmarking their performance.
During the celebration on Nov. 11, keynote speaker Maj. Gen. Heidi Brown reflected on how Sandia's work influenced her career in the Army.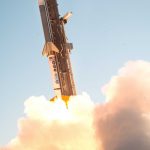 Sandia conducts hypersonic weapons research at blistering pace.
Sandia scientists designed and built a handheld device that tracks navigational measurements. This technology could be a pivotal component of next-generation navigation systems.