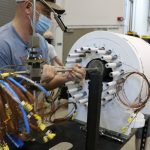 After a series of tests that mimic a raging-hot fire, the team found that their sealed, stainless steel containers did not break open.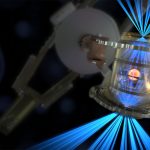 In August, Sandia developed diagnostic sensors and imagers that contributed to a groundbreaking experiment at the National Ignition Facility.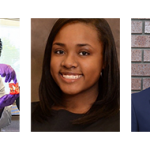 The new program offers personal attention, practice with outstanding equipment and new possibilities to undergraduate students.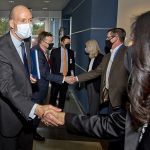 Labs leadership welcomed Turk, NNSA Administrator Jill Hruby and others during a visit on Nov. 1.
Scientists launch a yearslong experiment intended to refine computer models and inform policymakers on spent nuclear fuel disposal.
Sandia, Emera Technologies and Kirtland Air Force Base partnered to demonstrate microgrid technology that could make power more reliable in neighborhoods, military bases, hospitals and more.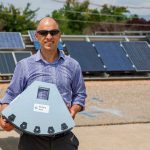 Rocking Solar has developed a tracker for solar panels that weigh less, costs less and is lower risk than trackers widely used today. Sandia assisted the company by discussing improvements and considerations for the design.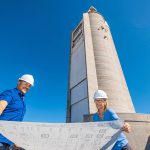 The archive, which includes nearly sixty years of concentrating solar power research, is now easily and publicly accessible, a game-changer for solar researchers and engineers.
The Z Pulsed Power Facility, or Z machine, celebrates a history of power and innovation at Sandia.
mPower Technology's DragonSCALES was initially developed at the Labs to reduce the cost of creating solar technology and increase its efficiencies. Future projects may take the technology as far as the moon.