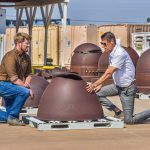 Sandia expands its accident modeling software, called Melcor, to help the Nuclear Regulatory Commission evaluate the safety of new nuclear reactor designs.
A group of Sandians and international collaborators use computational models to predict the phenomena that occurs when hydrogen interacts with metals.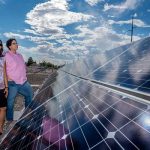 Researchers use machine learning to determine the age of a solar farm and the amount of cloud cover, both factors that affect farm performance in severe weather.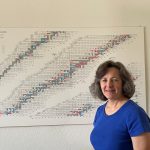 The DOE STEM Rising website recognized Laura, an engineer at Sandia, for her work in nuclear fuel cycle technologies.
Researchers Leo Small, Erik Spoerke and Martha Gross developed sodium batteries that can operate at lower temperatures, at a lower cost, more safely and for longer than standard lead-acid or lithium ion batteries.
Renewable energy, mentoring leader receives Women in Technology Award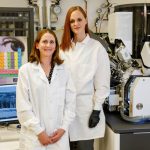 First-of-their-kind snapshots reveal byproduct crippling powerful, experimental cells
Research will support perovskite technology performance, reliability, bankability
DOE awards funding to boost clean energy commercialization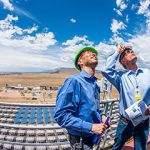 Sandia plays host to New Mexico solons