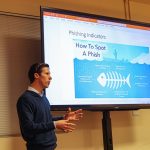 Staff from Information Engineering presented online safety tips to the Coronado Thunderbirds. Read their advice for avoiding email phishing, internet scams and malware attacks.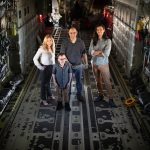 Sandia and Purdue University team up to test cyberdefense against an algorithm trained to break it.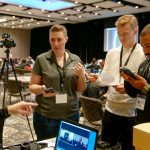 DOE cybersecurity competition CyberForce challenges red-versus-blue mentality for a more cooperative approach.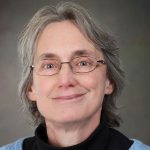 Since joining the Labs, Cynthia's work in cybersecurity has advanced research in many areas in response to changing mission priorities.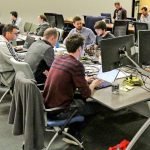 An annual workshop brings together cybersecurity experts from Sandia and the federal government to collaborate on solutions to cybersecurity challenges.
The Mentor-Protégé Program finished its first year of making a big impact on small businesses.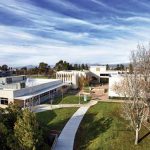 The Energy and Homeland Security portfolio includes the formation of a climate change center in January and more than 40 cybersecurity projects for the Department of Homeland Security.
While researching ways to decrease errors in electronic messages, computer scientist Celestino Corral invented a method that could make messages, like email, more difficult for unauthorized "listeners" to decode.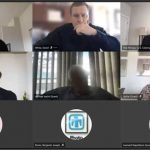 The Labs hosted a series of virtual events called Meeting of the Minds to discuss changing threats and ways to improve national cybersecurity.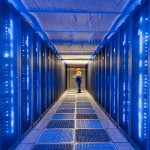 Small IT business wins Sandia's largest single subcontract