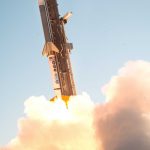 Sandia conducts hypersonic weapons research at blistering pace.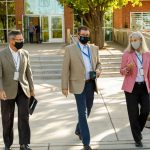 Jill Hruby met with Labs Director James Peery and other leadership during her visit to Sandia on Oct. 7.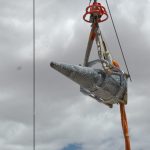 Sandia and its nuclear security enterprise partners redesigned the W88 Alt 370 arming, fuzing and firing assembly to improve radar, communication, guidance and other key safety and security components.
New weapons testing produces richer data, saves cost
Sandia has named a new deputy labs director to lead its nuclear deterrence programs as part of a reorganization that supports the Labs' continued excellence in assuring the safety, security and reliability of the nation's nuclear arsenal.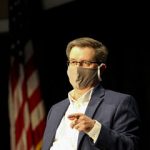 Labs Director James Peery looks back at the accomplishments of Sandia's workforce over the past year in the annual State of the Labs address.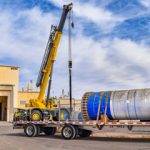 Sandia is outfitting three stainless-steel storage canisters with heaters and instrumentation to simulate nuclear waste so researchers can study their durability. Researchers plan to study how much salt gathers on the canisters over time.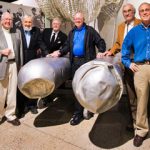 Weaponeer Dan Summers has retired after 36 years at Sandia and more than 53 years in the nuclear weapons complex. His career has spanned much of the R&D and stockpile modernization and surveillance activities of the nation's NW programs.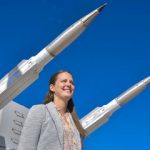 With the resiliency and determination that earned her the U.S. Air Force call sign "Fenix," Capt. Justine Wolff is using her position as an Education With Industry student at Sandia to better herself and the Air Force.
A mock B61-12's strike in the dusty Nevada desert successfully completed the first in a series of flight tests with the U.S. Air Force's newest fighter jet, demonstrating the bomb's first release from an internal bomb bay at greater than the speed of sound.