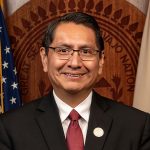 President Jonathan Nez updated the Labs on COVID-19 and other challenges within the Navajo Nation during his talk on Nov. 8.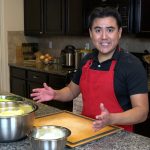 Stan Atcitty explains tribal energy sovereignty, and brothers John and Cheston Bailon share a favorite recipe. The American Indian Outreach Committee hosts events throughout the month.
During the celebration on Nov. 11, keynote speaker Maj. Gen. Heidi Brown reflected on how Sandia's work influenced her career in the Army.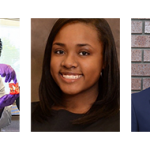 The new program offers personal attention, practice with outstanding equipment and new possibilities to undergraduate students.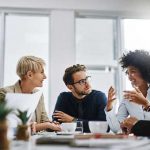 Studies show that workspace incivility is on the rise. How do we manage it?
Learn about the types of messages that Sandians may receive as wintry weather hits.
The Mentor-Protégé Program finished its first year of making a big impact on small businesses.
Volunteers from Community Involvement and the Abilities Champions of New Mexico spent the day at Mandy's Farm, an organization that helps individuals with disabilities.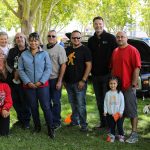 Sandia commemorated the month with a variety of virtual and socially distanced, in-person activities. Montenique Rodriguez shares her favorite recipe for blue corn biscochitos, a delicious addition to the holiday season.
Each fall, Sandia partners with United Way to support its communities in New Mexico and California. In 2020, Sandia/California raised to a record $268,377 to support United Way Bay Area.