Sandia and Los Alamos National Laboratory are competing to donate the most units of blood in June. Sign up for blood drives on June 13 and June 27.
About 120 Sandians and others from Kirtland Air Force Base gathered at Hardin Field and virtually to pray for the Labs, the nation and more.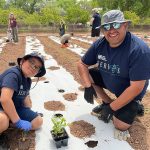 Volunteers planted hundreds of tomato plants on May 13 with Seed2Need.
The Sandia Pride Action Network has organized several events and opportunities to connect during June.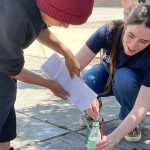 Engineers from Sandia Women's Action Network make soda bottle rockets and teach students about binary coding at an Albuquerque elementary school.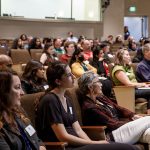 Sandia Women's Connection awarded more than 30 girls, all juniors in high school, who demonstrate a strong interest in math and science.
Sandia and the Sandia Laboratory Federal Credit Union collected thousands and books and dollars that will be donated to more than 90 schools and community groups in the Albuquerque area.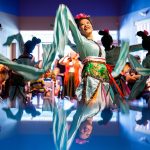 More than 750 visitors attended the festival at the National Museum of Nuclear Science & History on May 6.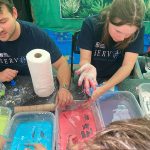 Sandia Carlsbad staff teach basic chemistry and geology during a local STEM event.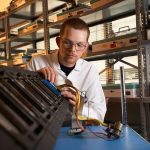 The program has added a Tennessee-based company that builds precision motion systems for extreme environments and a Pennsylvania-based manufacturer of rigid and flexible printed circuit boards.