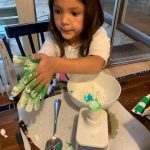 Volunteers support young leaders of innovation through a variety of educational outreach opportunities.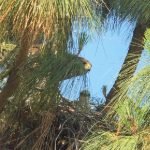 The Swainson's hawk is the latest addition to Sandia/California's wildlife.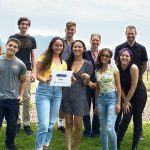 Sandia hosted a two-week virtual science, technology and research camp for students who were nominated by their teachers to attend.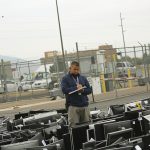 Representatives from 17 schools in New Mexico visited Sandia this month to pick up used desktop computers, laptops, tablets, keyboards and other equipment.
Through a variety of initiatives, Sandia New Mexico and California have donated more than $10,000 and supported educational success programs for K-12 students.
Historian Alan Carr presented the history of nuclear weapons development and testing to more than 900 participants in a new speaker series. In September, historian Katie…
Sandian volunteers contributed their time and talent to assist high schoolers across the U.S. in quantum computing and technology projects.
Native students are the most underrepresented group in STEM education, but Sandians hope to encourage careers in engineering and energy through its…
Sandians share technical expertise and candidly discuss their career paths with students from Gallup and Miyamura High Schools.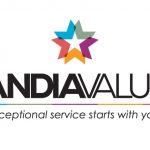 The Sandia Core Values were initially drafted in 1989 to reflect the Labs' core purpose. Over the years, as the Labs' work has evolved, the values were refined to reflect these changes.