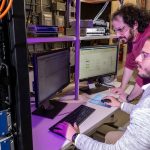 In partnership with NASA, Sandia researchers design reliable and resilient microgrids that could sustain astronauts, mining and fuel processing on the moon.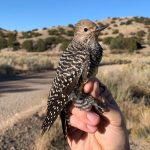 Initiatives like Zero Waste by 2025 and the Commuter Assistance Program aim to increase sustainability at Sandia. Learn more about how Sandia is investing in the planet.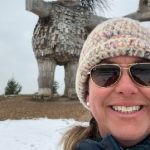 Robin Jones is dedicated to conservation through her work and at home. Read how it has informed her career, her contributions to climate security and her advice for educating others on the climate crisis.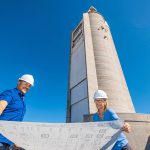 The archive, which includes nearly sixty years of concentrating solar power research, is now easily and publicly accessible, a game-changer for solar researchers and engineers.
Sandia broke ground on a state-of-the-art, 25,000-square-foot Emergency Operations Center. The complex is expected to be operational by spring 2023.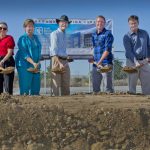 Construction of the new Limited Area Multi-Program Security Office Facility Building is part of a multiyear effort to study and manage site population at Sandia/California.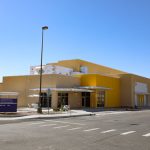 Planning, building reconfigurable Agile Lab is unique achievement
Labs shows respect with new accessible parking signs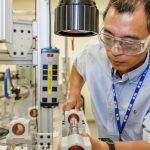 One-of-a-kind materials testing facility built from scratch
Ask Andy helps ease Facilities workload for managers, staff
Zero Waste by 2025 program seeks to boost recycling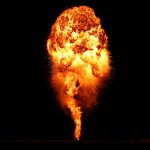 Secretary of Energy Honor Awards announced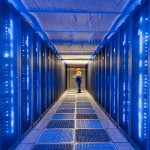 Small IT business wins Sandia's largest single subcontract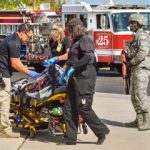 As part of some changes to Sandia's emergency management program this year, a new agreement has been signed with Kirtland Air Force Base. The agreement shifts key emergency response capabilities, like incident command, hazardous materials, technical rescue and others, to Kirtland Fire Emergency Services 24 hours a day, seven days a week.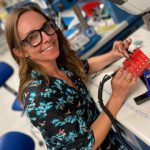 Sandia civil engineer Brooke Marshall Garcia has been recognized by DOE's Women @ Energy: STEM Rising website, which honors women in STEM fields throughout the DOE complex. During her time at Sandia, Brooke has been involved in research, including grid resiliency, neutron generator production, mechanical processes and supply chain development.
Sandia is partnering with Flowserve Corp. and Kairos Power LLC on a $2.5 million, three-year DOE Advanced Valve Project grant to lower the cost and boost the efficiency of concentrating solar power in the U.S.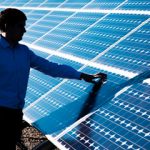 Sandia and New Mexico's largest electricity provider, PNM, have teamed up to bring energy resilience, security and stability to the state and country. They have signed a Cooperative Research and Development Agreement to collaborate in numerous fields, with Sandia's work funded by the DOE Office of Electricity's Energy Storage Program.
Construction of the road project on Kirtland Air Force Base, west of the Eubank gate entrance, began Oct. 1, 2019, and was expected to take 12 months. But thanks to reduced traffic due to the pandemic, the project was finished two months early and under budget.
The novel approach of Integrated Service Delivery being practiced in several centers within Sandia's Integrated Security Solutions Division was tested to its utmost this year, as departments had to suddenly figure out how to accommodate a remote workforce and then just as suddenly overcome dozens of challenges to bring people back to work safely on site.
To accommodate Sandia's significant increase in hiring to meet mission needs coupled with the need to ensure workforce safety amid the pandemic, leaders at the Livermore site are taking a multipronged approach, including continued telecommuting, creating flexible "kiosk hubs," constructing new facilities and temporarily leasing office space near the campus.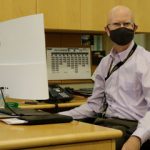 Lab News sat down for a conversation with Associate Labs Director Andy McIlroy, head of the Integrated Security Solutions Division, as he starts his second year in that role following a year permanently marked by a new reality for Sandia and the nation.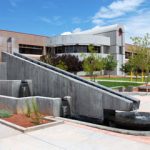 Part three in the Building Sandia architecture series explores the Microsystems and Engineering Sciences Applications Complex, or MESA, which is set apart aesthetically and functionally from other buildings and sites at the Labs.
This April 22 marked the 50th anniversary of Earth Day. Though Sandians were unable to celebrate onsite, the Labs' annual Environmental Management System Environmental Excellence Awards honored those who help to reduce ecological impacts, in the spirit of resource conservation and environmental protection.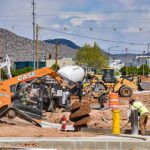 Crews working on the Eubank gate project have been taking advantage of light traffic to expedite the construction schedule.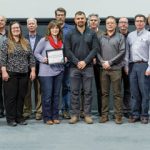 Sandia's Laboratory Operating System program honored three teams that demonstrated lean thinking and behavior, improved operations and saved the Labs time and money in fiscal year 2019. Labs Director James S. Peery, Deputy Labs Director Dori Ellis and Business Excellence Director Joan Tafoya honored the teams at a ceremony in February, highlighting their innovations and how the teams challenged the status quo.