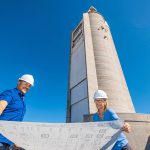 The archive, which includes nearly sixty years of concentrating solar power research, is now easily and publicly accessible, a game-changer for solar researchers and engineers.
Sandia broke ground on a state-of-the-art, 25,000-square-foot Emergency Operations Center. The complex is expected to be operational by spring 2023.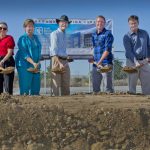 Construction of the new Limited Area Multi-Program Security Office Facility Building is part of a multiyear effort to study and manage site population at Sandia/California.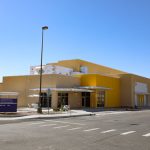 Planning, building reconfigurable Agile Lab is unique achievement
Labs shows respect with new accessible parking signs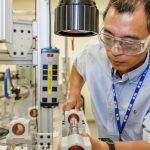 One-of-a-kind materials testing facility built from scratch
Ask Andy helps ease Facilities workload for managers, staff
Zero Waste by 2025 program seeks to boost recycling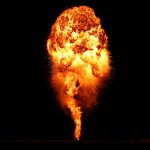 Secretary of Energy Honor Awards announced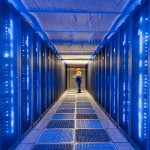 Small IT business wins Sandia's largest single subcontract