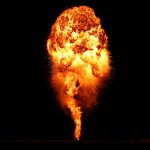 Secretary of Energy Honor Awards announced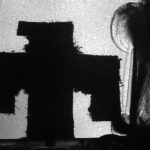 Thin explosive films provide snapshot of how detonations start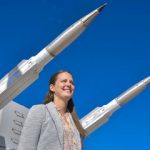 With the resiliency and determination that earned her the U.S. Air Force call sign "Fenix," Capt. Justine Wolff is using her position as an Education With Industry student at Sandia to better herself and the Air Force.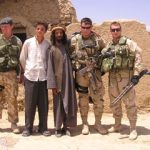 When former Special Forces officer Ed Williams joined Sandia's California site as a strategic planner last year, he was already well versed in Integrated Service Delivery. Here, he explains how to use the Think 2 Up, Act 2 Over approach to improve personal accountability and teaming for mission success.
Overcoming COVID-19 pandemic challenges through virtual means, teams from Sandia and the U.S. Air Force under the guidance of NNSA performed a critical B61-12 flight test aboard the F-35A Lightning II jet fighter.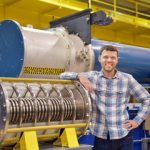 A relatively new method to control nuclear fusion that combines a massive jolt of electricity with strong magnetic fields and a powerful laser beam has achieved its own record output of neutrons at Sandia's Z Pulsed Power facility.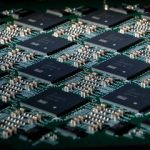 Fifty million artificial neurons were delivered from Intel Corp. to Sandia in September. The neurons will be assembled to advance a relatively new kind of computing, neuromorphic, based on the principles of the human brain.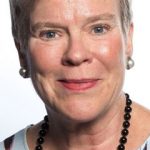 Rose Gottemoeller spoke to Sandians in a video conference on July 28 in honor of the 25th anniversary of the Labs' Cooperative Monitoring Center. The talk was part of Sandia's National Security Speakers Series.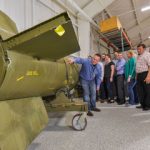 Sandia's Weapon Intern Program has graduated 25 classes in 22 years. The program was created in 1998 to accelerate the learning process and transfer decades of knowledge and experience in all phases of the nuclear weapon lifecycle, from experienced weaponeers to the new generation of stockpile stewards.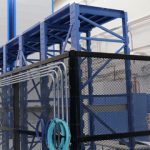 The Sandia Programs Engineering and Assembly Research facility, or SPEAR, is the newest facility in nuclear weapons systems engineering at Sandia's California site, expanding the Labs' capacity to assemble and electrically test nuclear weapons components and systems.