Range chief reflects on 41-year commute to tropical paradise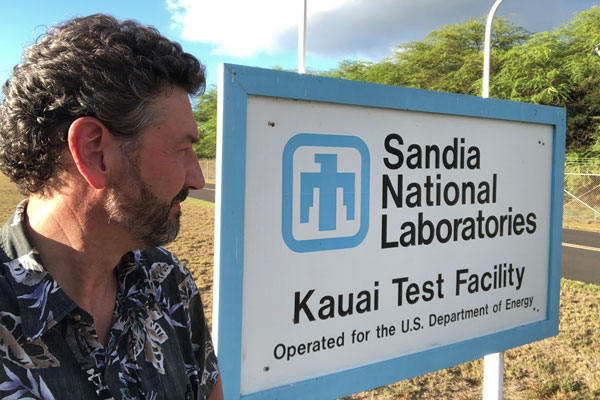 Many assume working at the Kauai Test Facility to be a dream job, working in the tropical paradise island of Kauai, Hawaii, in the U.S. Navy Pacific Missile Range Facility.
Steven Lautenschleger, Sandia's manager of KTF and Remote Ranges, would agree. As Steven prepared to retire from Sandia, he reflected on his time at KTF.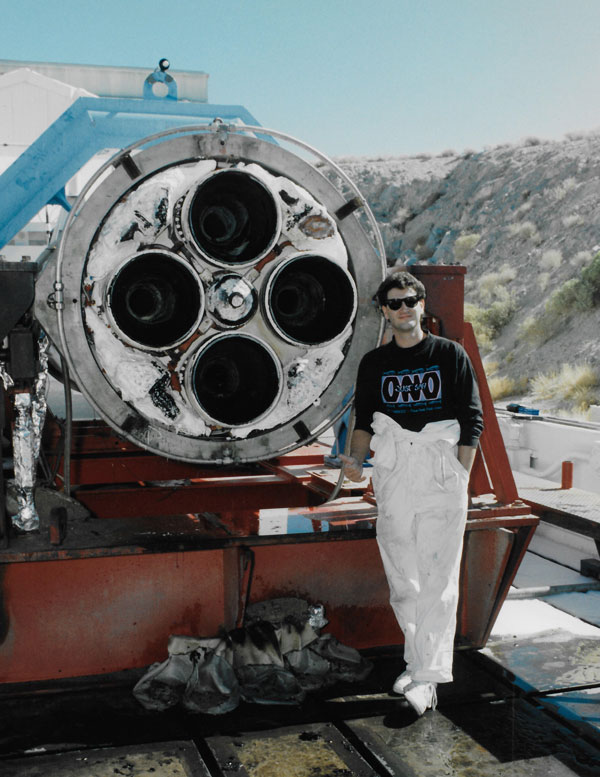 "The challenge of preparing for flight tests, the complexity of the systems, and the incredible folks who support them makes me feel like I've had the best job available at Sandia," Steven said.
Sandia is the only Federally Funded Research and Development Center to operate a full-scale missile flight test range. Steven was hired at Sandia in 1980 and began in the design definition group, working on payloads for rockets. During his 41 years at the Labs, his career has been intertwined with KTF.
"In 1983, Reagan gave his Star Wars speech, which started missile defense work in a major way," Steven said.
He started working on rockets at KTF in 1990 and moved to the island as site manager in 1996. After five years, he moved back to Albuquerque and took on other military support roles with work on aerospace and rocket programs. In 2011 he became the manager of KTF and Remote Ranges.
Since the start of his career, Steven has participated in or supported more than 80 flight tests, 56 of them at KTF. A typical launch takes about six or seven weeks of preparation, although they can go longer. KTF launches four to six rockets a year.
Over the decades Steven has seen the Kauai Test Facility diversify, although its primary mission as a missile launching facility has remained unchanged.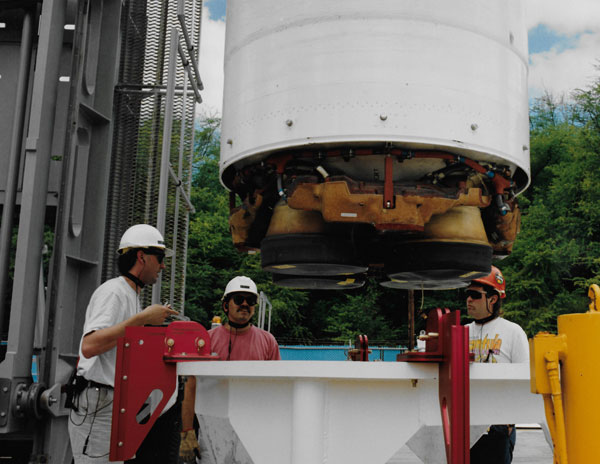 "We've primarily remained in missile defense, but we've seen a lot of diversification over the years in our customer base," Steven said. "We've become much more engaged with hypersonics, rapid prototyping for NNSA, even a light satellite launch."
KTF's strategic location next to a broad ocean area, combined with the pleasant weather of Hawaii, make it ideal for flight activities. However, working on a tropical island has its challenges, including a long hurricane season that can delay flights. Steven recalls visiting Kauai after Hurricane Iniki devastated the island in the early 1990s.
"Only 15 percent of the island had power," he said. "Surprisingly, when we went out to assess the damage to KTF, we found that the facilities, including the range systems and the rocket vehicle itself, survived almost intact."
Sometimes weather combines with vehicle anomalies to waylay even the most carefully considered plans. In October 2014 the Missile Defense Agency set a goal of four launches within three weeks, but problems arose almost immediately.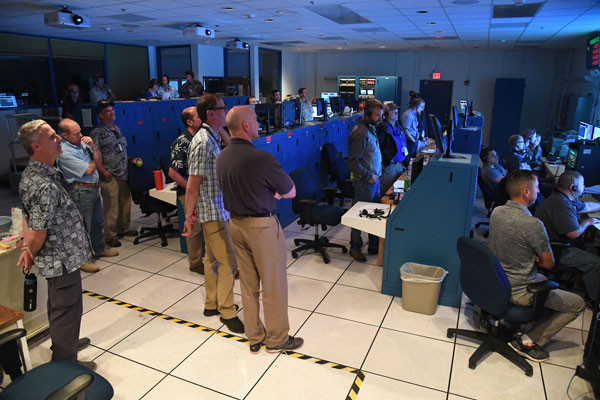 "The first vehicle on the pad had an anomaly so we de-stacked for two weeks for repairs, restacked and launched one day ahead of Hurricane Anna making landfall," Steven said.
The second flight also was postponed, followed by anomalies on one of the launchers and with the third vehicle's flight test. This required the crew to remove the fourth vehicle and launch it from a different pad within three days.
"Three weeks turned into six weeks," Steven said. "During that time, my test director was able to spend quality time discussing anomalies with the three-star director of MDA who was at the Pacific Missile Range Facility for the test."
Being KTF manager requires flexibility and quick problem solving, as such delays can be costly. For instance, one month after becoming range manager, while returning home from vacation, Steven learned about a small fire in the Launch Operations Building. The fire caused massive smoke and water damage.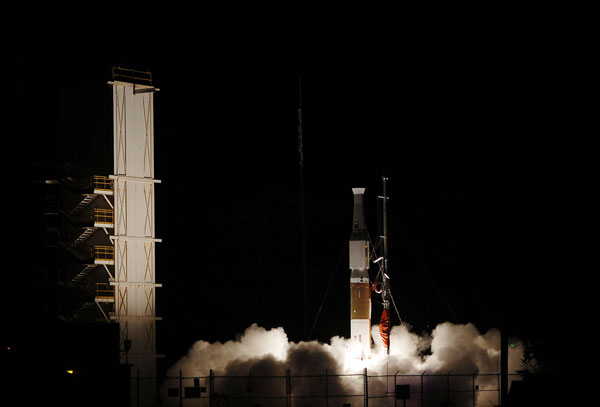 "Although we hired a remediation company to help, it was up to our staff to completely gut the ground station and all launch control systems, as well as clean, reinstall and certify for a launch three months later," he said. "It took incredible teamwork to pull that off."
Steven recalled a time when a leak in a support building roof damaged equipment required for launch. Personnel hand carried replacement parts from the mainland and met a chartered helicopter that delivered them to KTF. They were installed and verified minutes before the Go/No-Go meeting, where the facility was announced as "Green" for launch.
Steven lives in Albuquerque, and travels to Kauai about once a month.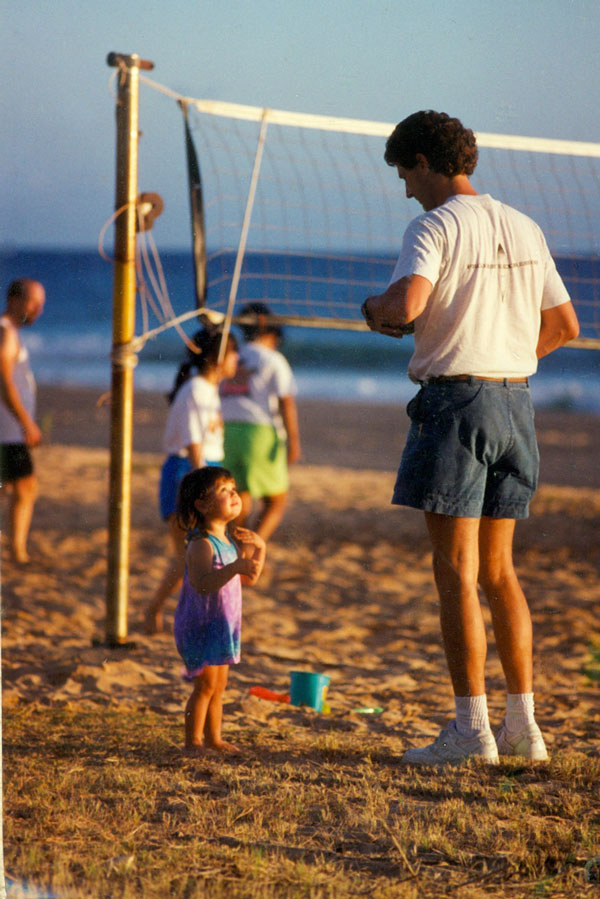 "This amount of extended travel requires commitment from your family as well," he said. "My wife and daughter have supported me on this ride from day one." His wife accompanies him sometimes, bringing authentic New Mexico chile to Hawaii. "We always take chile out there when we visit, and a couple of the local staff have gotten good at making green chile chicken enchiladas," Steven said.
Despite his love for his job, Steven admits sacrifices are required, including frequent travel, long hours at the range and a mound of environmental considerations as Hawaii is home to endangered fauna. In the past year, the COVID-19 pandemic introduced new challenges that complicated Steven's final year at Sandia.
"We couldn't travel to KTF on our normal support schedule, and when we did travel out there, it was for longer stints of time due to the need to quarantine," Steven said.
In spite of these challenges, Steven views himself lucky to have been a part of life at the range for so long.
"Not only was the work exciting," Steven says, "But getting to know the people and being immersed in a different culture and lifestyle in such a beautiful environment has made this a fascinating career."