Sandians spent four years preparing the test facility to accommodate the missile that sailed over the Pacific Ocean earlier this year.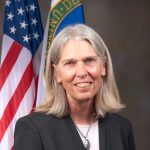 Jill was sworn in as the DOE Under Secretary for Nuclear Security and NNSA Administrator on Monday, July 26. Jill was Sandia President and Laboratories Director from 2015 to 2017 and the first woman to lead a national…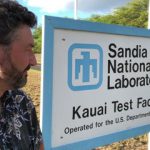 Range chief reflects on 41-year commute to tropical paradise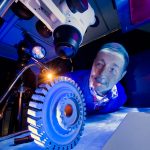 Airline safety center departs after 30 years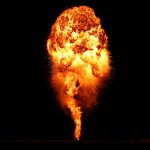 Secretary of Energy Honor Awards announced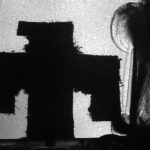 Thin explosive films provide snapshot of how detonations start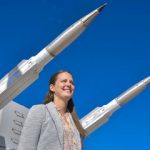 With the resiliency and determination that earned her the U.S. Air Force call sign "Fenix," Capt. Justine Wolff is using her position as an Education With Industry student at Sandia to better herself and the Air Force.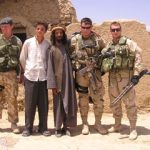 When former Special Forces officer Ed Williams joined Sandia's California site as a strategic planner last year, he was already well versed in Integrated Service Delivery. Here, he explains how to use the Think 2 Up, Act 2 Over approach to improve personal accountability and teaming for mission success.
Overcoming COVID-19 pandemic challenges through virtual means, teams from Sandia and the U.S. Air Force under the guidance of NNSA performed a critical B61-12 flight test aboard the F-35A Lightning II jet fighter.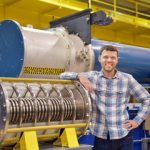 A relatively new method to control nuclear fusion that combines a massive jolt of electricity with strong magnetic fields and a powerful laser beam has achieved its own record output of neutrons at Sandia's Z Pulsed Power facility.