Overcoming COVID-19 pandemic challenges through virtual means, teams from Sandia and the U.S. Air Force under the guidance of NNSA performed a critical B61-12 flight test aboard the F-35A Lightning II jet fighter.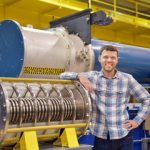 A relatively new method to control nuclear fusion that combines a massive jolt of electricity with strong magnetic fields and a powerful laser beam has achieved its own record output of neutrons at Sandia's Z Pulsed Power facility.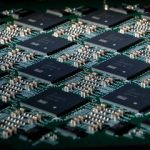 Fifty million artificial neurons were delivered from Intel Corp. to Sandia in September. The neurons will be assembled to advance a relatively new kind of computing, neuromorphic, based on the principles of the human brain.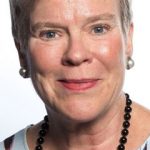 Rose Gottemoeller spoke to Sandians in a video conference on July 28 in honor of the 25th anniversary of the Labs' Cooperative Monitoring Center. The talk was part of Sandia's National Security Speakers Series.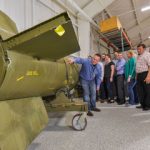 Sandia's Weapon Intern Program has graduated 25 classes in 22 years. The program was created in 1998 to accelerate the learning process and transfer decades of knowledge and experience in all phases of the nuclear weapon lifecycle, from experienced weaponeers to the new generation of stockpile stewards.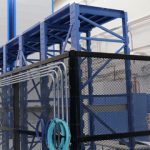 The Sandia Programs Engineering and Assembly Research facility, or SPEAR, is the newest facility in nuclear weapons systems engineering at Sandia's California site, expanding the Labs' capacity to assemble and electrically test nuclear weapons components and systems.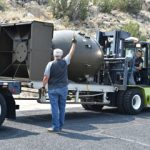 Sandia, DoD and DTRA have moved a Manhattan Project Fat Man weapon shell from 1945 from the Labs' Manzano Mountain storage area to the National Atomic Testing Museum in Las Vegas, Nevada. The weapon is part of an exhibit marking the 75th anniversary of the Trinity nuclear test.
For Sandia employee and Staff Sgt. Tawnya Jones and other members of the New Mexico National Guard, the state governor's declaration of a public health emergency in march meant stepping away from a civilian job and responding to a no-notice military deployment to support the state's battle against the virus.
Sandia has successfully completed another milestone in the B61-12 gravity bomb refurbishment program, demonstrating that the Labs is meeting important nuclear safety and use-control requirements. Sandia is the design and engineering lab for non-nuclear components of the U.S. nuclear stockpile, including the B61-12, and is the technical integrator for the complete weapon, assuring that the system meets requirements as a unit.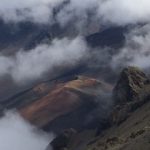 After nearly 60 years of service to DOE, NNSA and Sandia, a facility atop Mount Haleakalā on the island of Maui, Hawaii, has been retired. Crews completed demolition and clean-up activities at the facility in March. The site, which sits at an elevation of 10,300 feet above sea level, was used for telemetry operations that provided high-altitude tracking for tests conducted from Sandia's Kauai Test Facility.