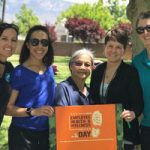 Virgin Pulse invited Sandia health educator and program coordinator Callie Lovato to speak at HEROForum19 in early September. A national non-profit, the Health Enhancement Research Organization has a mission to identify and share best practices in employee health and well-being.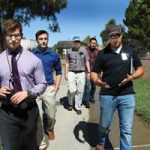 Associate Labs Director Andy McIlroy said Integrated Security Solutions is on track to meet its projected hiring goals for fiscal year 2019. The hiring team's primary goal is to help implement processes where new-hires can feel welcome to reach out with questions and ideas to help make their integration into Sandia as smooth as possible.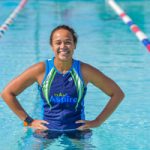 Crossing the Ironman Boulder finish line in June was "the most surreal moment" of Sandian Sara Draper's life. Reflecting on her journey, Sara credits in part Sandia's culture encouraging work-life balance and the support she received from her manager and coworkers, as well as the resources available to employees, such as access to fitness facilities and health and nutrition guidance.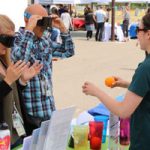 Celebrated annually in June, National Safety Month is an important opportunity to raise awareness about safety and health in the workplace. Throughout the month, Sandia Health Benefits and Employee Services and Safety organizations at the Livermore and Albuquerque campuses teamed up to host an array of speakers, activities and events.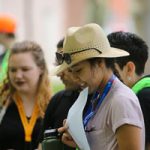 Sandia recently held welcome receptions for the Labs' summer and year-round interns at both the Albuquerque and Livermore campuses. Interns attended the events to meet other interns and participate in fun activities while learning more about working at Sandia.
Three months after being recognized by Forbes as a top workplace for diversity, Sandia has earned another Forbes distinction, this time a spot among the 500 Best Large Employers. According to Forbes, the winners were chosen based on an independent survey of approximately 50,000 U.S. employees who work for companies that employ at least 1,000 people in their U.S. operations.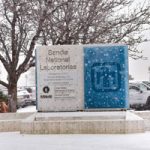 When winter weather strikes, here's where to go for information about Sandia work delays or closures.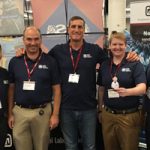 A new, deliberate and strategic military veteran hiring initiative at Sandia has paid off. The number of military veterans hired at Sandia tripled in fiscal year 2018 and marked the highest veteran hiring rate in the history of the Labs.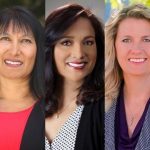 Five female Sandia employees with significant accomplishments in science, engineering, management or diversity and inclusion were among the winners of two prestigious career achievement and leadership awards from the Women of Color STEM Conference and Women Worth Watching awards.
Options like the 9-80 schedule helped Sandia earn a Gold Award, the highest honor, on April 19 during the Second Annual Family Friendly Business Awards Luncheon, hosted by the nonprofit Family Friendly New Mexico at the National Hispanic Cultural Center.