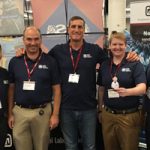 A new, deliberate and strategic military veteran hiring initiative at Sandia has paid off. The number of military veterans hired at Sandia tripled in fiscal year 2018 and marked the highest veteran hiring rate in the history of the Labs.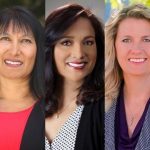 Five female Sandia employees with significant accomplishments in science, engineering, management or diversity and inclusion were among the winners of two prestigious career achievement and leadership awards from the Women of Color STEM Conference and Women Worth Watching awards.
Options like the 9-80 schedule helped Sandia earn a Gold Award, the highest honor, on April 19 during the Second Annual Family Friendly Business Awards Luncheon, hosted by the nonprofit Family Friendly New Mexico at the National Hispanic Cultural Center.
Sandia's flexible work schedules retain employees and support business needs