One slip brought illness and fear to my home and family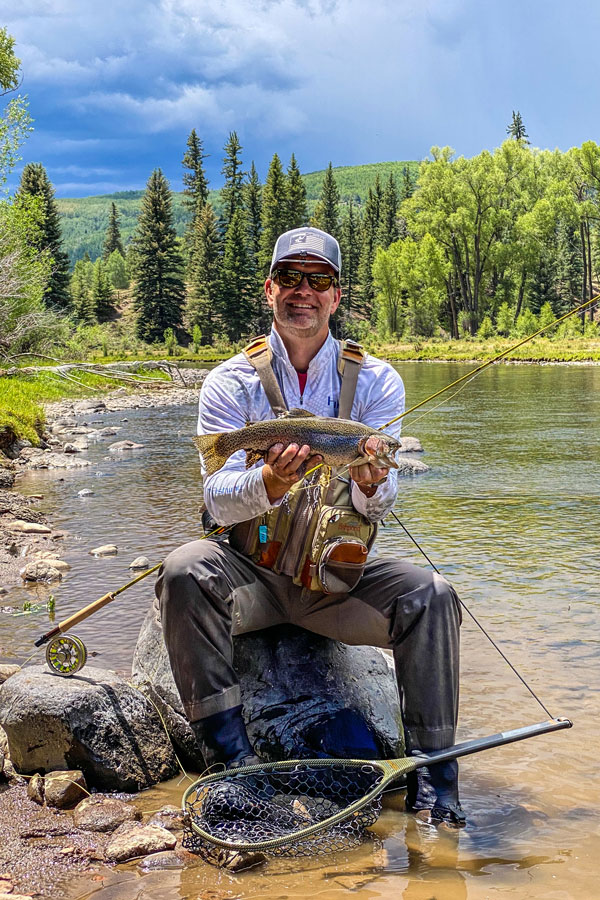 Not so long ago, I was literally on top of the world. The Colorado Rockies were towering, the fish were biting, and I was looking forward to several days in the high country. But I woke up the first day of my annual fly-fishing trip with what I thought was a summer cold — a sore throat and congestion.
The next day, I felt like I'd been hit by a bus. After 20 minutes on the river, I couldn't go on. Walking back to the campsite, COVID-19 crossed my mind.
It didn't make sense. My family and I were following the rules in and outside our home. We wore masks and practiced hygiene and social distancing. With my two college sons and high school daughter at home, friends did stop by, but we were careful.
It took one slip to change the equation. A family friend visited from out of state over the July 4th weekend. He looked healthy and there was no reason to believe he was sick. But he was. He brought COVID-19 into our house.
Driving back from Colorado, I feared the worst and, sure enough, tested positive for the coronavirus. My sons also tested positive, while my wife and daughter were negative. We all isolated in different parts of the house for two weeks. It was tough. I ran a fever for 10 days and had a cough, chills, shortness of breath and intense fatigue, like nothing I'd ever experienced.
Without a doubt, it was scary. Given the number of COVID deaths, there were moments when I wondered if we would be the ones to get the serious respiratory complications. But talks with my doctor over the phone calmed my fears as the disease progressed. I started feeling better when the fever broke but still had ups and downs and even now, must rest at times. My sons also have recovered, but I worry about my wife and daughter. We're not completely out of the woods.
Thoughtful approach
My advice is to follow the rules on hygiene, masks and distancing and think carefully about who you let into your home. The virus spreads easily in confined spaces over extended periods of time. A house is such a space. Our family's hygiene didn't matter once COVID came through the door. The close proximity did us in. Be confident that visitors are COVID-free and consider wearing a mask indoors.
Also, listen to your body. If you get the virus and are symptomatic, you'll know. Stay home if you don't feel well and get tested if your symptoms worsen. If you get COVID, my advice is to eat healthy, take Vitamin C and zinc, drink lots of water, rest and talk to your doctor about treatment.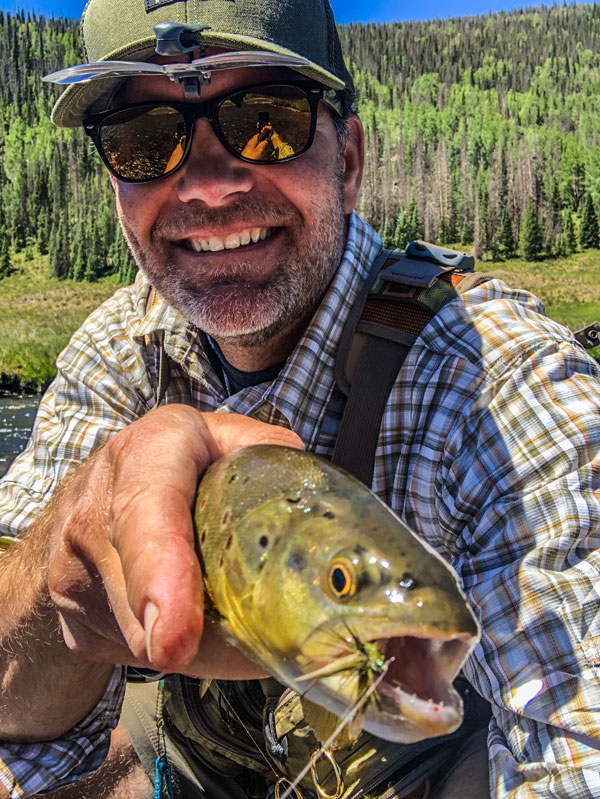 Throughout this experience, I couldn't have been prouder of Sandia's thoughtful approach to the pandemic. The safety of our workforce comes first, and the COVID-19 protocols we've put in place have proved to be effective, adaptable and sustainable.
At home, my family will not let down its guard. We will be cautious and responsible. I'm getting stronger every day and am grateful I went into this in good health. I can't help but think of COVID-19's impact on vulnerable people. If I were older or had an underlying health problem, it would have been a much harder fight.
I hope next year to go back to the mountains, wade into a river and enjoy the beauty around me. I'll go with the knowledge that life holds surprises, both good and bad. COVID-19 was a surprise and a scare. I'm grateful to have regained my health and will carry the lessons with me forever.