The second annual Careerapalooza offered career talks, resume reviews, panel discussions and more, inspiring Sandians to pursue career growth at the Labs.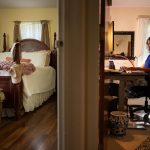 Since COVID-19 began, thousands of Sandians have trusted the ergonomics team to evaluate their home offices and make safe and healthy improvements.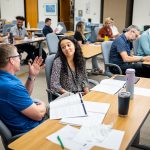 Three major enhancements to the Labs recruitment and hiring strategy are aimed at filling mid-to-senior experienced career positions, as well as entry-level jobs.
Barbara Lewis and Laura Lovato share their best tips for hosting productive and inclusive meetings for hybrid teams.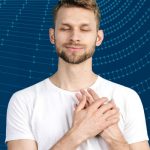 Sandia presents Financial Well-Being and Beyond, a series of presentations and events focusing on finances, emotional well-being and family care.
The event will offer opportunities for Sandians to explore career advancement by attending panel discussions, workshopping their résumés, meeting with mentors and more.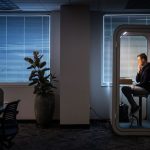 Three years since the pandemic began, many businesses have returned workers to their old office spaces. Sandia is doing things differently.
HR Solutions' new chat function helps Sandians get answers.
The U.S. Department of Labor has honored Sandia with their most prestigious award for the second year in a row.
With the help of an enhanced, interactive medical plan comparison tool, employees can decide the right medical plan for them and their families. Employees are encouraged to enroll for benefits by Nov. 9.