The event will offer opportunities for Sandians to explore career advancement by attending panel discussions, workshopping their résumés, meeting with mentors and more.
HR Solutions' new chat function helps Sandians get answers.
The U.S. Department of Labor has honored Sandia with their most prestigious award for the second year in a row.
With the help of an enhanced, interactive medical plan comparison tool, employees can decide the right medical plan for them and their families. Employees are encouraged to enroll for benefits by Nov. 9.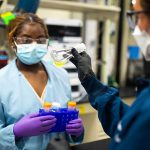 A new program at Sandia builds academic partnerships with historically Black colleges and universities, creating an employee-recruiting pipeline for some of the strongest engineering talent in the U.S.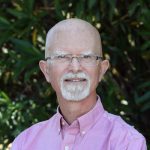 There are no limits if you're willing to "step outside your comfort zone," said Associate Labs Director Andy McIlroy, who began his career at Sandia as a postdoctoral researcher in 1991.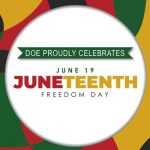 The new, permanent Labs holiday commemorates the emancipation of enslaved African American people.
VIQTORY, an organization that connects veterans with corporations, recognized Sandia talent acquisition specialist Tony Lona for his work recruiting and hiring veterans, in addition to other veteran advocacy efforts at the Labs.
The ethics office shares the number, types and outcomes of investigations this fiscal year.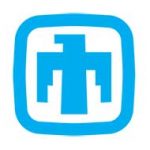 The career exploration event will be held virtually and in-person June 21-24. It will feature presentations and discussions on resume writing, interviewing, mentoring and more.