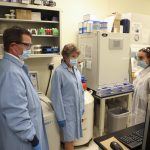 The diagnostics team was able to process test results quickly and reliably, which enabled mission-essential teams, like the nuclear deterrence program, to work safely on-site and meet their commitments.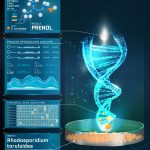 RetSynth software helps scientists identify the series of biological and chemical reactions needed to modify the molecules in a cell and ultimately create a desired biological product.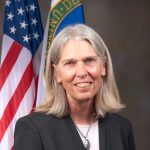 Jill was sworn in as the DOE Under Secretary for Nuclear Security and NNSA Administrator on Monday, July 26. Jill was Sandia President and Laboratories Director from 2015 to 2017 and the first woman to lead a national…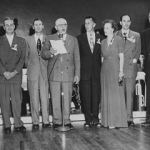 In honor of the final print issue of Lab News, a few past editors and contributors reminisce about their experiences working with and being part of the publication that has told the story of Sandia since 1948.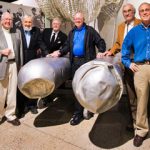 Weaponeer Dan Summers has retired after 36 years at Sandia and more than 53 years in the nuclear weapons complex. His career has spanned much of the R&D and stockpile modernization and surveillance activities of the nation's NW programs.
Sandia photojournalist Randy Montoya has spent more than 30 years capturing the work and people at the Labs through his lens. In honor of the final Lab News print issue, he looks back at some of the photos that have illustrated Sandia's story.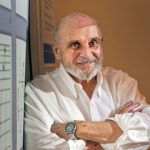 Paul Cooper, one of the world's foremost explosives experts, passed away recently at the age of 83. Paul retired from Sandia in 2012, but his explosives research, seminal textbook and mentorship of future scientists lives on at the Labs and in other organizations internationally.
Sandia systems engineer Carrie O'Hara has been selected as a 2020 Women Worth Watching award winner by Profiles in Diversity Journal. The awards, in their 19th year, recognize dynamic professional women who are using their talents and influence to change our workplaces and our world.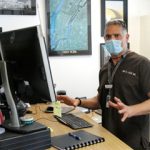 One of the most consistent voices heard this year during our new reality shaped by the COVID-19 pandemic has been that of Dr. Dan Azar, Sandia's California site physician. Dan has contributed to the workforce's understanding of COVID-19 and has continued to provide guidance to management and workers on how to safely resume operations.
For Sandia employee and Staff Sgt. Tawnya Jones and other members of the New Mexico National Guard, the state governor's declaration of a public health emergency in march meant stepping away from a civilian job and responding to a no-notice military deployment to support the state's battle against the virus.