Areas of Expertise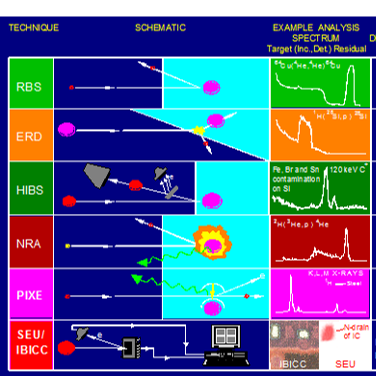 Accelerating a charged particle into an unknown material to determine its identity, local chemistry, and structure.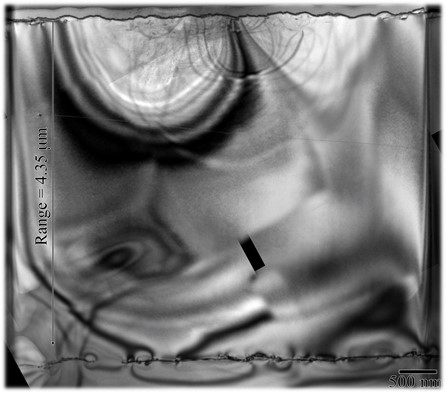 Tailoring the local chemistry, microstructure, or both of a material with accelerated ions to enhance a chosen property and the performance of the system.
Using high energy ion microscopes to determine the radiation hardness and softness of microelectronics; identifying potential weaknesses.
Real time observation of microstructural and property evolution during ion bombardment. in various extreme radiation environments.
Ion Beam Facility
Opened in 2010, Sandia's Ion Beam Lab is a state-of-the-art facility using ion and electron accelerators to study and modify materials systems.
The IBL is a Sandia User Facility, and is interested in pursuing a range of cutting edge studies, including controlled defects in materials, materials in radiation environments, and hostile environment performance. The building houses a Tandem and a Pelletron accelerator, an Implanter, a Nano-Implanter, an in-situ TEM and the Colutron. The Nano-Implanter is unique to the world, and the in-situ TEM is one of two in the U.S., putting the IBL on the forefront of developing technologies in radiation studies.