Provide advanced defense, deterrent and intelligence technology, and analysis to strengthen our nation's defenders
Applied Information Sciences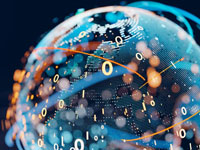 The Applied Information Sciences Center is comprised of scientists and engineers dedicated to the research and application of innovative techniques for high-impact national security decision making. We transform decision making by integrating competencies in artificial intelligence, computational analytics, human systems, cyber threat hunting, machine learning, optimization, real-world data fusion, discrete-event simulation, and statistical sciences. We are laser-focused on five core capability areas: patterns of life, cyber analytics, human performance research, information integrity, and statistical sciences. Our teams work closely to bring these core capabilities to bear on some of the hardest security issues facing the nation today. Our team conducts fundamental research in these areas, collaborating with academic, industry, and laboratory partners, and bridges this research into applications across all areas of national security.
Integrated Military Systems
Integrated Military Systems develops and demonstrates pathfinder systems and technologies to defend the nation and defeat threats to national security. We offer an integrated capability of designing, developing, analyzing, and testing advanced flight systems, as well as revolutionary technologies in autonomy, directed energy, and target characterization. IMS serves as the steward of the Kauai Test Facility, which enables full spectrum prototyping from R&D to flight test.
Information Operations
Information Operations conducts research and develops technologies to help protect U.S. government, military, and critical civilian infrastructure from cyber threats. We are world-class leaders in cybersecurity research and vulnerability assessments. We work across the technology spectrum, utilizing Sandia's extensive science, engineering, and technological resources, to assess, design, implement and influence national security solutions in support of sponsor missions.
Microsystems Engineering, Science and Applications
The Microsystems Engineering, Science & Applications Center (MESA) has the mission to develop beyond leading edge trusted microsystems technologies to enable new and increasingly powerful macro-system capability and functionality for critical national security platforms. Extensive scientific and engineering expertise in areas such as material growth and process development for silicon and compounds, device and product design, advanced packaging technologies for 3-D integration, reliability, and failure analysis makes possible the custom trusted solutions we deliver to the nation today.
Proliferation Assessments
In partnership with other programs and capabilities across Sandia, Proliferation Assessments leverages close working relationships with government sponsors to provide vision and technical leadership to the U.S. Intelligence Community and Department of Defense to achieve national nonproliferation objectives in an increasingly unpredictable world.
Surveillance and Reconnaissance
The Surveillance and Reconnaissance (S&R) Program designs, tests, and integrates cutting-edge technology to demonstrate, field, and support high-impact S&R systems for our government partners. The S&R Program originated within Sandia's nuclear weapons program, which led to Sandia's initial development of Synthetic Aperture Radar (SAR) systems for non-proliferation missions over three decades ago. The S&R Program has now grown to include three sub-programs: Radar Intelligence, Surveillance and Reconnaissance; Advanced RF Systems; and Secure Processing and Information Protection.
Partnering With Sandia
We partner with the Department of Defense, other federal agencies, and qualified industry and university partners to accomplish our missions. Inquiries are welcome by contacting Candice Siebenthal or the appropriate contact from our Technology Partnerships page.
Career Possibilities
Join our team of scientists, engineers, and innovators to solve challenging national security problems that defy easy textbook answers.
News