Acousto-electric devices reveal new road to miniaturizing wireless tech
Sandia researchers have earned six R&D 100 Awards this year — three as sole winners and three with partner organizations — bringing the Labs' total to 140 awards since 1976.
The seventh annual Innovate New Mexico Technology Showcase gave researchers from institutions across the state the opportunity to pitch technologies to industry representatives and investors. Sandia sponsored the event this year, and two Labs researchers presented along with 10 scientists from six additional organizations.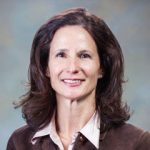 Sandia senior scientist Tina Nenoff, a perennial inventor of advanced materials, has been elected fellow of the American Association for the Advancement of Science. Tina was bestowed the honor by her peers "for outstanding accomplishments in nanoporous materials and technology through research and group effort leadership, particularly in ion and gas separations for energy and environmental applications."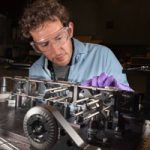 An advanced imaging technique reveals new structural details of S-DNA, ladder-like DNA that forms when the molecule experiences extreme tension. This work conducted at Sandia and Vrije University in the Netherlands provides the first experimental evidence that S-DNA contains highly tilted base pairs.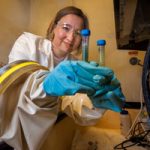 Sandia researchers have discovered a mechanism to "switch on" iron residing in clay mineral structures, leading to an understanding of how to make iron reactive under oxygen-free conditions. This research will help scientists understand and predict how contaminants move through the environment and enter waterways.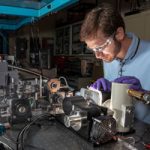 Sandia researchers have developed tiny, gold antennas to help cameras and sensors that "see" heat deliver clearer pictures of thermal infrared radiation for everything from stars and galaxies to people, buildings and items requiring security.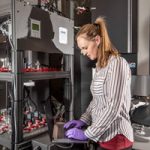 Researchers at Sandia, the DOE Center for Integrated Nanotechnologies and the Aramco Research Center in Boston have found that a particular form of nanoscale corrosion can cause variations in material longevity that unpredictably decrease the working life of steel pipes.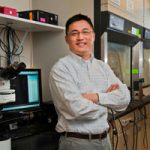 Sandia materials scientist Hongyou Fan is the sole recipient of this year's Mid-Career Researcher Award from the Materials Research Society, the largest U.S. materials society. Hongyou was chosen for "outstanding contributions in nanoparticle self-assembly of functional nanomaterials."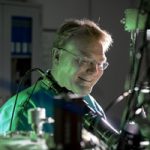 DOE has awarded Sandia and Los Alamos national laboratories $8 million for quantum research — the study of the fundamental physics of all matter — at the Center for Integrated Nanotechnologies. The award will fund two three-year projects enabling scientists at the two labs to build advanced tools for nanotechnology research and development.