On land already rich with history, Sandia National Laboratories has several cultural resources that are eligible for the National Register of Historic Places. The map below identifies several of those historic properties.
More will be added over time.
Click on the blue icon to see the history of that facility or location.

Tech Area I and II

SPHERE OF SCIENCE
From 1959 to 1978, the Sphere of Science served as a visitor center and introduction to Sandia's technical work.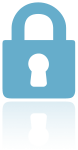 SECURITY GUARD BUILDING
The small guard building identified as Building 8895 originally served as a guard house.
THE CORONADO CLUB
In 1950, the Coronado Club opened on Sandia Base (later merged into Kirtland Air Force Base) near Albuquerque.
OLD CENTRIFUGE
the Old Centrifuge was built in 1952 to test the Mk7 Honest John warhead.
TECH AREA II
Sandia's Technical Area II was designed and constructed in 1948 specifically for the assembly of the non-nuclear components of nuclear weapons.
Coyote Test Field
COYOTE CANYON
The prehistoric and historic ages in the Albuquerque area consist of four major cultural and temporal periods: Paleoindian, Archaic, Ancestral Puebloan, and Historic.
HALO BUNKER/FIRING PIT
The Halo Bunker or Building S9800B is a firing pit for explosives testing.