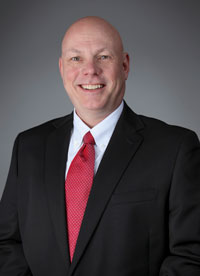 Human Resources and Communications Executive Director and Chief Human Resources Officer
As the Executive Director of Human Resources and Communications, Brian E. Carter also serves as Sandia National Laboratories' Chief Human Resources Officer. He is responsible for ensuring that Human Resources, Communications and Employee Health Services operate efficiently to provide key Labs services in support of mission delivery.
Prior to joining Sandia, Brian was the Director of the Human Resources Center for DOE's Bonneville Power Administration in Portland, Oregon. Previously, Brian served as the HR Shared Services Center Director for DOE in Cincinnati, Ohio; the U.S. Army Civilian/Human Resources Officer for an employee population of more than 8,000 civilians at Fort Sam Houston in San Antonio, Texas; and the U.S. Air Force Civilian/Human Resources Officer for the 502d Air Base Wing at Joint Base San Antonio, leading a program that served more than 12,000 federal employees at the Department of Defense's largest joint air base at Lackland AFB, Texas. He has served in numerous human resources leadership positions that include supervisory roles in staffing, benefits, job classification and employee relations at small and large military installations.
Brian's career spans nearly 30 years and includes various command and staff roles in the Air Force, Air Force Reserves and the Arkansas Air National Guard. He is a licensed attorney and holds a Master of Military Operational Arts and Science, as well as a Bachelor of Science in Accounting.
Download biography (PDF)