Sandia's solar tower is helping to assess how extreme temperature changes affect materials. The tests for the Air Force take advantage of the ability of Sandia's National Solar Thermal Test Facility to simulate a very rapid increase in temperature followed by an equally rapid decrease.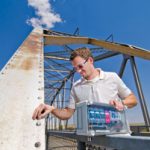 Sandia and UK-based Structural Monitoring Systems PLC have been working together for 15 years to create transportation systems that can send a signal when they're damaged. They've outfitted a U.S. bridge with a network of sensors that will alert maintenance engineers when they detect a crack large enough to require repair.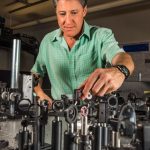 Sandia scientists have developed a new light-mixing metamaterial that can be used in many applications, from creating a multi-color laser pointer to discovering hidden archeological sites in dense forests to detecting signs of extraterrestrial life in the air to increasing communications speed and capacity via fiber-optic networks.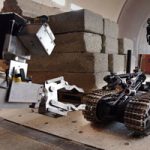 Last week, Sandia hosted the 12th annual Western National Robot Rodeo, a week-long, 11-event competition where eight civilian and military bomb squads from around the region solved challenging, simulated scenarios.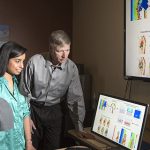 Modeling, simulations aim to boost understanding of injuries, body armor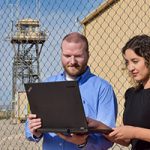 Infrastructure optimization tool from Sandia helps design future bases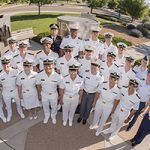 Military students get a taste of national lab research, a win-win for them and Sandia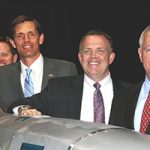 Directed-energy tech receives funding to field weapon for the military