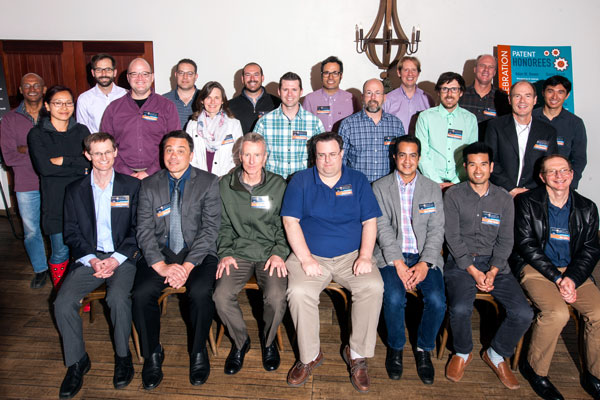 Sandia/California hosted its annual Innovation Celebration in Livermore May 16 to recognize innovators from the California site. The celebration honored individuals who received patents, copyrights or licensed royalties, or created other intellectual property in 2018.
The annual event celebrates those who, in the previous year, developed innovative technical solutions to the nation's most pressing national security needs – spanning areas across biology, computer science, energy and more.
Amanda Dodd, senior manager of computational science and analysis, served as master of ceremonies for the evening's program, and spoke about the contributions honorees have made to Sandia's intellectual property portfolio.
"Your accomplishments showcase our capabilities and expertise at Sandia," Amanda said. "Your valuable work enhances the Labs' reputation and attracts partners from industry, academia and government. As you move your innovative technologies to the marketplace, you help broaden Sandia's impact across the nation and across the globe."
Event organizers described the Innovation Celebration not as a single event, but as an acknowledgment of a culture of innovation at Sandia.
Former Sandia/California vice president and head of Sandia's energy portfolio Rick Stulen gave the keynote address at the event.
"This celebration should not be a once-a-year kind of thing. Rather, it's something much bigger," Stulen said. "There is so much capability at Sandia, so many bright people. The future is ours if we continue to encourage and build this culture of innovation."
Stulen urged attendees to develop an innovator mindset: always be irresistibly curious, persistent in the face of failure or setbacks, problem- and purpose-focused and appreciative of diverse perspectives and accomplishments. He also encouraged Sandians to reach across organizations and embrace collaboration at all levels.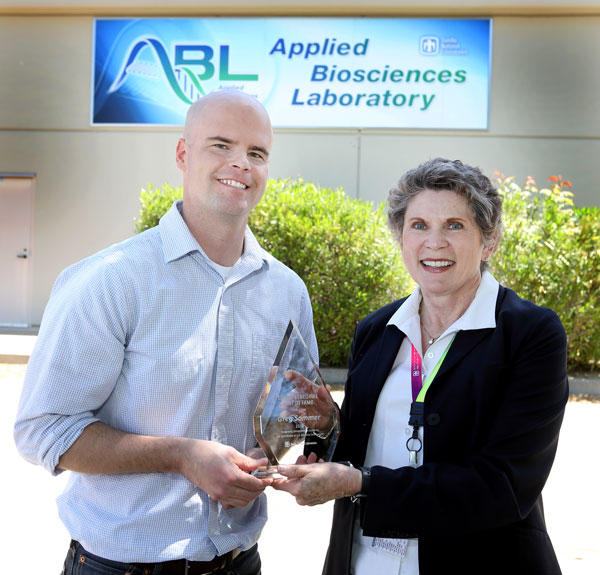 During the celebration, former Sandia researcher Greg Sommer was honored for his recent induction into Sandia's Entrepreneur Hall of Fame, which recognizes entrepreneurs who have taken Sandia technology out of the Labs and produced a commercial success with significant impact on the country's economy or quality of life. Sommer's research focused on the development of several point-of-care diagnostic technologies.
The evening closed with remarks from Sandia mechanical engineer Chuck Mueller, who shared his personal journey with innovation as principal investigator.
Chuck described his experiences with each step in the innovation process. "You start by getting an idea and deciding to act on it," he said. "As you face resistance, you must decide to stick with your idea and see it through to success. This involves hard work, but great learning and transformation can come from crisis. The truth can, and eventually will, rise to the surface.
"Your innovations can work, and they can change the world for the better," Chuck said.
Sandia's New Mexico innovators honored at 10th annual Innovation Celebration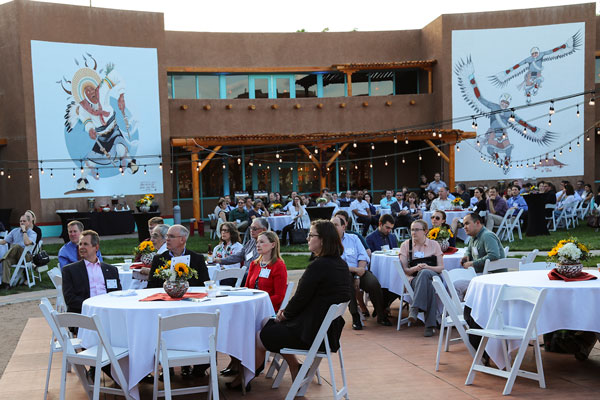 Sandia hosted its 10th annual Innovation Celebration in Albuquerque May 16 to recognize innovators from the New Mexico site. The annual event honors Sandians who generated intellectual property in the previous year. At this year's event, nearly 300 innovators were recognized for their patents, copyrights, technical and innovative contributions to national security, entrepreneurial talent and development of unique solutions to complex scientific challenges.