Sandia's annual Safety & Health Month and Financial Wellness Month events went virtual this year due to social distancing requirements. Attendance at the events set new records as employees joined in to find helpful resources and connect with others.
Sandia's health educators are seeing some innovative ideas for coping with pandemic-related stress from employees participating in health action plans and other preventive health programs.
For Sandia employee and Staff Sgt. Tawnya Jones and other members of the New Mexico National Guard, the state governor's declaration of a public health emergency in march meant stepping away from a civilian job and responding to a no-notice military deployment to support the state's battle against the virus.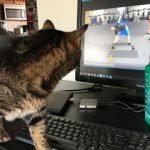 With a significant portion of Sandia employees telecommuting in response to the COVID-19 pandemic, many internal organizations are working hard to keep people healthy and connected while supporting the Labs' mission.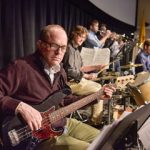 The Sandia Jazz Orchestra performed its inaugural concert, The Atomic Mr. Basie, before an enthusiastic crowd of jazz fans at the Steve Schiff Auditorium Feb. 20. Launched in October 2019, the SJO is part of the Sandia Bands Association, the newest social association sponsored by the Sandia Employee Recreation Program.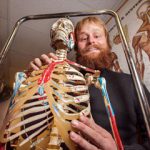 The Organ Procurement and Transplantation Network reports that there are currently 95,000 people on the national kidney waiting list. In 2019, Sandia data engineer Lawrence Allen became one of 355 living, anonymous donors who made that list move, joining a total of just 2,770 donors to date.
Marvin Kelley spent 32 years of his career as a materials scientist, business specialist and technologist at Sandia/California. Now his daughter, Krystal Kelley, is building her own legacy at the Livermore campus.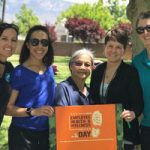 Virgin Pulse invited Sandia health educator and program coordinator Callie Lovato to speak at HEROForum19 in early September. A national non-profit, the Health Enhancement Research Organization has a mission to identify and share best practices in employee health and well-being.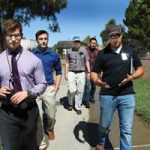 Associate Labs Director Andy McIlroy said Integrated Security Solutions is on track to meet its projected hiring goals for fiscal year 2019. The hiring team's primary goal is to help implement processes where new-hires can feel welcome to reach out with questions and ideas to help make their integration into Sandia as smooth as possible.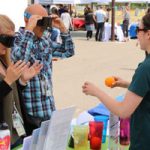 Celebrated annually in June, National Safety Month is an important opportunity to raise awareness about safety and health in the workplace. Throughout the month, Sandia Health Benefits and Employee Services and Safety organizations at the Livermore and Albuquerque campuses teamed up to host an array of speakers, activities and events.