Employees and retirees encouraged to take action during open enrollment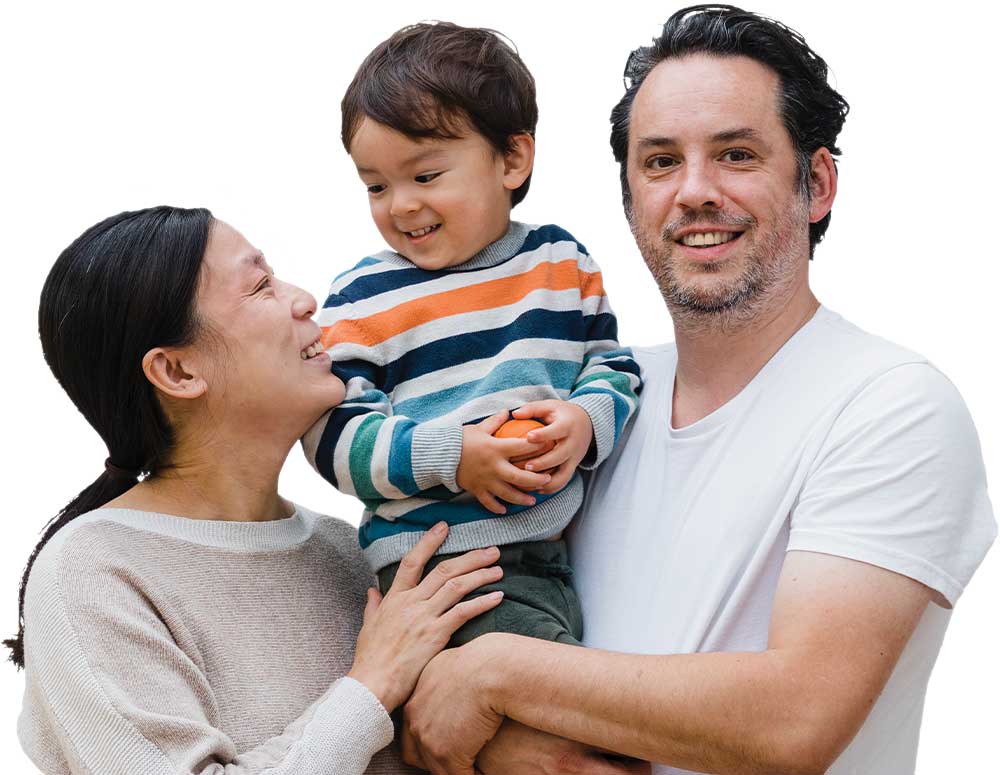 Sandia has heard employee feedback and continues to improve benefits through new options and enhancements. This year, the biggest news during Sandia's Open Enrollment period, Oct. 25 to Nov. 12, is the announcement of the Health Savings Plan, a new medical plan, and the health savings account paired with it. Employees are encouraged to explore this option and learn about the other benefits available for 2022.
This year, all benefits-eligible employees must confirm their medical plan choice for 2022.
Vacation sell program
In addition to the popular vacation buy program, which enables employees to buy additional vacation during Open Enrollment, Sandia is introducing a new vacation sell program this year.
The vacation sell program will allow nonrepresented employees to cash in 40 hours of future vacation time, or 20 hours for part-time employees, from calendar year 2022. In exchange, they will receive a lump-sum payment in May. Vacation hours sold will be based on the employee's rate at the time of payout and taxed as ordinary income.
Vacation buy and vacation sell elections are only available during Open Enrollment for the following year. Employees can elect to buy or sell vacation, but they cannot choose both. This election cannot be changed after Open Enrollment, even in the case of a qualifying life event.
Family care and support services
Caregivers carry a lot on their shoulders. To help ease that stress, Sandia offers new benefits to nonrepresented employees to support them in their caregiving journey, with access to services that help find:
Childcare support before, during and after work, including full-time or live-in options.
Academic support and recommendations for virtual activities and local programs.
Eldercare assistance, including finding in-home care or a care facility, setting up home modifications, meal delivery, transportation, health advocacy and socialization programs.
Back-up care available all year and at all hours for when primary care unexpectedly falls through.
Special needs support, including advocacy, school decisions, care transitions, aides and therapists and navigating state- and employer-sponsored benefits.
Health condition and mental health management for ongoing conditions and behavioral health issues.
Employees will be able to access these new benefits in 2022, and Sandia will share more details soon. In the meantime, employees always who need assistance with family concerns can reach out to Sandia's employee assistance program or contact their medical plan's employee assistance program.
Hospital indemnity insurance benefit
Both Sandia medical plans cover hospital admissions, but even with health insurance coverage, hospitalization can be a significant financial burden.
Sandia is introducing a new voluntary insurance benefit for 2022: hospital indemnity insurance. Employees who elect this insurance will receive a direct cash payment from MetLife to cover expenses from a planned or unplanned hospital visit. The cash can be used toward any type of expense, such as the employee share of the deductible and coinsurance, a dog-sitter fee during time in the hospital or a hotel stay for family during an employee's surgery.
This new benefit is offered through Sandia Extras, and staff can sign up at mysandiaextras.com.
Easy to act and enroll
With all the new benefits to consider, employees need to take action during Open Enrollment.
Sandians are invited to compare the medical plans and decide whether to try the new Health Savings Plan and consider whether to buy or sell vacation for 2022. Represented employees should review their respective Collective Bargaining Agreement to confirm benefits.
Open Enrollment is the time to enroll, disenroll or make changes to Sandia Extras voluntary benefits, including the new hospital indemnity insurance benefit, accident, critical illness insurance, disability benefits or legal services. During Open Enrollment, employees can also take advantage of a special opportunity to enroll in or increase their voluntary life insurance coverage through MetLife.
Enroll through HR Self Service from Oct. 25 to Nov. 12 by 5 p.m. MST.
News for PreMedicare retirees
Aside from the premiums, there are very few changes to Sandia Total Health, PreMedicare retirees' current plan.
PreMedicare retirees also have a new plan option: the High Deductible Health Plan. Retirees can choose a plan administered by Blue Cross and Blue Shield of New Mexico or UnitedHealthcare. The new plan offers 100% coverage for in-network preventive services; enhanced prescription drug coverage for generic preventive medications; a higher deductible, but lower premium costs; combined medical and prescription drug annual deductible; the same coinsurance existing with Sandia Total Health, after meeting the combined annual deductible; and only one out-of-pocket limit for medical services and prescription drugs.
It is important to note that, to comply with IRS rules, Sandia cannot offer a health reimbursement account or a health savings account with the new High Deductible Health Plan. By switching to the High Deductible Health Plan, any balance in that retiree's health reimbursement account will be forfeited at the end of 2021.
Enrollment for PreMedicare retirees runs until Nov. 12 for coverage beginning on Jan. 1, 2022.
All these details and more are provided in the enrollment guide mailed to retirees at home and at sandiaretireebenefits.com.
News for Medicare retirees
Sandia Medicare retirees are eligible to shop for supplemental Medicare plans, including individual Medicare Advantage plans, through Via Benefits. Speak with a Via Benefits licensed benefit advisor at 888-598-7809 or at my.viabenefits.com/sandia to shop, compare and enroll online.
Enrollment for Medicare retirees runs until Dec. 7 for coverage beginning on Jan. 1, 2022.
All the details are provided in the enrollment guide mailed to retirees at home, and found at my.viabenefits.com/sandia.