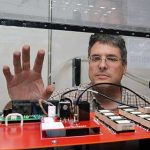 Finding more powerful semiconductor materials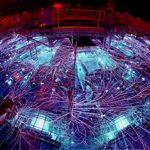 The virtuous cycle: Synergy between science and engineering enables exceptional results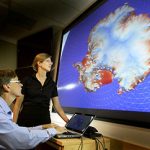 A team of Sandia researchers has been improving computational models that describe ice sheet behavior and dynamics. The research is part of a five-year project called Predicting Ice Sheet and Climate Evolution at Extreme Scales.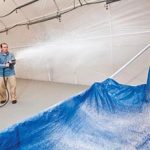 Sandia won the national Federal Laboratory Consortium's (FLC) 2016 Award for Excellence in Technology Transfer for a decontamination product that neutralizes chemical and biological agents and for software that helps emergency responders more effectively disable improvised explosive devices (IEDs). And business development specialist Bianca Thayer (8549) was named Outstanding Technology Transfer Professional of 2016.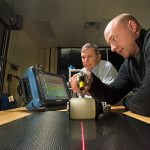 Sandia's developing nondestructive ways to detect damage in composites, using traditional medical inspection techniques such as X-rays and sonograms and advanced methods including infrared imaging, ultrasonic spectroscopy and computed tomography.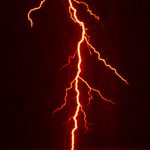 Sandia researchers break down lightning strikes into microseconds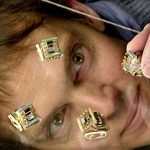 Laboratory Directed Research & Development (LDRD) was established in 1990 by Congress to let scientists at national laboratories do creative, innovative, independent research.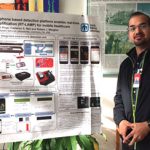 Sandia's annual postdoc showcase highlights work of next-generation researchers
Sandia's Juan Elizondo-Decanini turned a long-standing problem into an idea he believes could lead to better and less expensive machines, from cell phones to pressure sensors.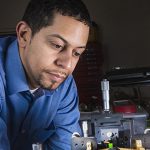 Technology could revolutionize signal processing systems