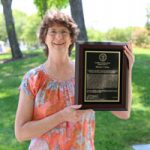 In recognition of her exceptional service, Winalee Carter last month received the Department of Energy's 2018 Classification Award of Excellence at the 53rd annual Classification Officers Technical Program Review meeting in Germantown, Maryland.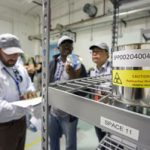 This spring marked the 40th anniversary of the International Training Course on the physical protection of nuclear material and nuclear facilities. This year's session provided training on international best practices for physical protection of nuclear material and nuclear facilities to 50 participants from 38 countries, as well as two observers from Taiwan.
At the annual Nuclear Deterrence portfolio-wide all hands meeting at Sandia, Associate Lab Director Steve Girrens acknowledged the incredible job everyone is doing Labs-wide to successfully deliver on the record amount of mission work, and indicated that the next few years will be even busier than initially predicted.
The Arctic is undergoing rapid change, with sea ice melting and temperatures rising at a faster pace than anywhere else in the world. Understanding these changes is crucial for shaping and safeguarding U.S. security in the future, say Sandia scientists.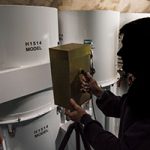 New radiation detectors developed at Sandia used for New START inspections
Sandia/NNSA partnership builds on strong foundations
Focus on core message, facts, resonating story, call to action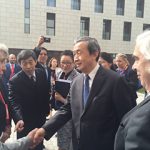 Chinese nuclear security center opens with help from Sandia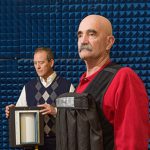 R3 Technologies is working with a group of small businesses to develop a way to prevent suicide attacks by detecting concealed bombs before they go off. The company turned to the New Mexico Small Business Assistance (NMSBA) program, which pairs entrepreneurs with scientists and engineers at Sandia and Los Alamos national laboratories.
Speaker Norm Augustine laments low US value given education, research