Senior R&D Laboratory Support Technologist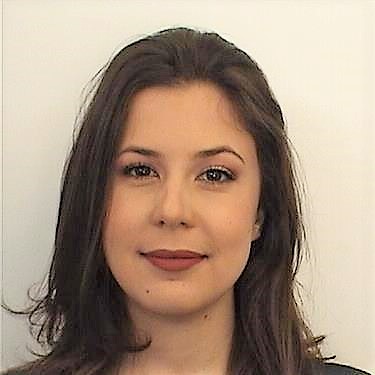 Senior R&D Laboratory Support Technologist
Sandia National Laboratories, New Mexico
P.O. Box 5800
Albuquerque, NM 87185-9292

Biography
Geiselman is interested in engineering microorganisms to produce different industrially-relevant molecules of interest that will improve the bioeconomy by decreasing the cost and time of establishing said bioproducts. By improving regulatory and genetic processes of microbes through metabolic engineering, production of different molecules can be improved. Molecules produced by microorganisms are regulated by metabolism. By changing genetic information in the cell, titers of desired molecules can be increased. Once the titer gets high enough, it can be scaled up and used in an industrial setting.
Education
During her studies, Geiselman worked on projects related to amphibian phylogenetics and the origin and spread of Batrachochytrium dendrobatidis, used molecular phylogentics methods to elucidate the phylogeny of the family Arthroleptidae, and gathered multilocus genetic data focusing on the biogeography and evolution of African frogs in the genus Hylarana. She also identified the prevalence and intensity of B. dendrobatidis infection in amphibians of Asia, and North, Central, and South America and identified novel sub-Saharan frog species. Geiselman assessed the influence of sea level rise after the Last Glacial Maximum on gene flow and fragmenting amphibian populations in different species of the Arhroleptis variabilis group in sub-Saharan Africa.
Selected Publication
Coradetti, S., Pinel, D., Geiselman, G., Ito, M., Mondo, S., Reilly, M., Cheng, Y., Bauer, S., Grigoriev, I., Gladden, J., Simmons, B., Brem, R., Arkin, A. and Skerker, J. (2018). Functional genomics of lipid metabolism in the oleaginous yeast Rhodosporidium toruloides. eLife, 7.
Honors and Awards
Joy and Dr. Frederick A. Frye Fellow (2014)
Climate Change Scholar (2014)
Don & Roy Splawn Charitable Foundation West Scholar (2011)
Jefferson Award for Public Service (2010)
Prior Positions
Staff Research Associate I, UC Berkeley (2014-2017)
Independent Researcher, California Academy of Sciences (2014-2015)
Summer Research Fellow, San Diego Zoo Global (2014)
Undergraduate Research Assistant, California Academy of Sciences (2012-2014)