Principal Member of the Technical Staff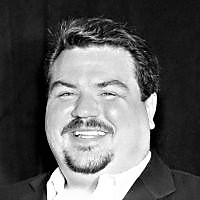 Principal Member of the Technical Staff
(505) 845-0712
Sandia National Laboratories, New Mexico
P.O. Box 5800
Albuquerque, NM 87185-0892

Biography
Whiting's work focuses on chemical analysis and sensor development based on MEMS based gas chromatography (GC) and comprehensive two-dimensional gas chromatography (GCxGC). Whiting has lead the development of novel portable low-SWaP low-power MEMS GCxGC systems for high sensitivity and ultra-low false alarm rate detection. He co-founded a start-up to commercialize chemical sensor instrumentation for the energy sector before returning to Sandia in 2018. He has led system and sensor development for DARPA (Defense Advanced Research Projects Agency), DTRA (Defense Threat Reduction Agency), USAF (United States Air Force), and other commercial customers. His recent work has focused on the development of systems and methods for identifying VOC biomarkers produced by plants and bacteria and has worked to expand Sandia's capability in this area.
Education
Bachelor's Degree: Health and Society, University of Rochester (1993-1996)
Master's Degree: Chemistry, Wright State University (1996-1999)
Doctoral Degree: Chemistry, University of Michigan (1999-2004)
Whiting's master's thesis focused on the study of low molecular weight organic acids in understanding the health of natural and man-made wetlands. This work combined his interest in analytical chemistry and biological applications. His Doctoral thesis focused on developing techniques to bring laboratory equipment to the field to facilitate real time analysis and minimize sample degradation from transport.
Research Interests
Developing and using GC and GCxGC based tools to advance chemical sensing. Increasing our understanding of the complex VOC mix produced by biological systems. Development of portable and handheld systems to take powerful analytical instrumentation to the field. Developing advanced modeling for MEMS GC design to increase the capability of fielded systems including the development of packed, pseudo-packed, and other novel GC concepts.
Relevant Prior Positions
Owner and founder, 3 Degrees of Separation (2010-2017)
Advanced Research Department, LECO Corp. (2009-2010)
SMTS, Sandia (2004-2009)
Systems Integrator, Wireless Integrated MicroSystems, Univ. of Mich. (2004-2005)
Graduate Research Assistant, University of Michigan, Professor Richard Sacks, (1999-2004)
Graduate Research Assistant, Wright State University, Prof. George Hess, (1997-1999)
Publications
Showing Results. Show More Publications
Selected Publications
JJ Whiting, CJ Lu, ET Zellers, RD Sacks "A portable, high-speed, vacuum-outlet GC vapor analyzer employing air as carrier gas and surface acoustic wave detection," Analytical chemistry, 2001, 73, 4668
CJ Lu, J Whiting, RD Sacks, ET Zellers "Portable gas chromatograph with tunable retention and sensor array detection for determination of complex vapor mixtures," Analytical chemistry, 2003, 75, 1400
FL Dorman, EB Overton, JJ Whiting, JW Cochran, JG Torresdey "Gas Chromatography," Analytical Chemitry, 2008, 80, 4487
J Whiting; CS. Fix ; JM. Anderson ; AW. Staton ; RP. Manginell ; DR Wheeler, Edward B. Myers, Michael L. Roukes, R.J. Simonson "High-speed two-dimensional gas chromatography using microfabricated GC columns combined with nanoelectromechanical mass sensors," Transducers, 2009, Denver
J Whiting, R Sacks "Selectivity enhancement for high-speed GC analysis of volatile organic compounds with portable instruments designed for vacuum-outlet and atmospheric-pressure Inlet Operation Using Air as the Carrier Gas," Anal. Chem., 2002, 74, 246
JJ Whiting, RD Sacks "Evaluation of split/splitless operation and rapid heating of a multi‐bed sorption trap used for gas chromatography analysis of large‐volume air samples" Journal of separation science, 2006, 29, 218
J Whiting, R Sacks "Programmable selectivity for GC with series-coupled columns using pulsed heating of the second column," Analytical chemistry, 2003, 75, 2215
Selected Patents
RD Sacks, JJM Whiting, "Pulsed carrier gas flow modulation for selectivity enhancements with gas chromatography using series-coupled column ensembles" US Patent 6,702,989, 2004
Kazi Zulfiqur, Ali Hassan, William M. Cost, Curtis D. Mowry, Michael P. Siegal, Alex Robinson, Joshua J. Whiting, Stephen W. Howell "Portable analytical system for detecting organic chemicals in water" US Patent 8,302,458, 2007
Philippe Andreucci, Eric Colinet, Laurent Duraffourg, Edward Myers, Mélanie Petitjean, Michael Lee Roukes, Joshua Whiting "System and method for analyzing a gas" US Patent Application: 20150308990A1 2015