Principal Member of Technical Staff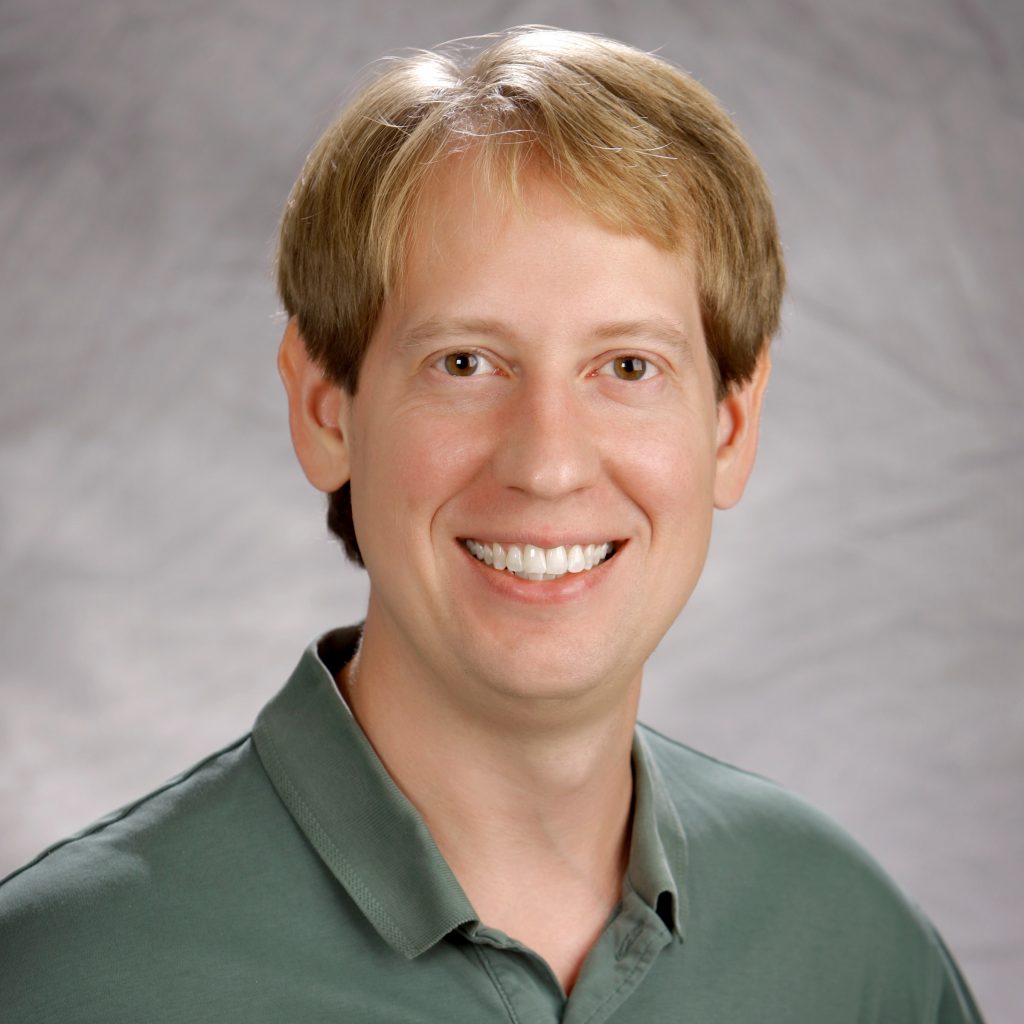 Principal Member of Technical Staff
(925) 294-6847
Sandia National Laboratories, California
P.O. Box 969
Livermore, CA 94551-0969

Biography
Meagher's main research interest is the development of novel techniques and devices for nucleic acid analysis, particularly applied to problems in infectious disease, biodefense, and microbial communities. Most recently this has led to approaches for simplified molecular diagnostics for emerging viral pathogens which are suitable for use at the point-of-need or in the developing world. He has also explored methods for sample prep for a variety of sequencing-based techniques for analyzing host-pathogen interactions, or analyzing microbial communities from the environment or the human microbiome. He is interested in microfluidics as a tool to enable novel types of analysis, and in integration of fluidics with optics, electronics, and mechanical elements to create field-portable and user-friendly analytical systems and instruments. He is also interested in environmental detection and rapid diagnostics for exposure to chemical and biological warfare agents.
Education
Bachelor's Degree: Chemical Engineering, Massachusetts Institute of Technology (1993-1997)
Master's Degree: Chemical Engineering, Massachusetts Institute of Technology (1997-1998)
Doctoral Degree: Chemical Engineering, Northwestern University (2000-2005); Advisor: Professor Annelise Barron
Postdoctoral Fellowship: Sandia National Laboratories (2005-2009); Advisor: Anup Singh
Robert Meagher studied chemical engineering at MIT as an undergraduate and earned departmental honors, including the Haslam Cup for outstanding professional promise in chemical engineering. During his undergraduate years, Meagher had internships with BASF, Ford Research, and Intel. Meagher returned to MIT to complete a Master's degree at the David H. Koch School of Chemical Engineering Practice, performing field work with Dow Chemical and Rhône-Poulenc. Meagher then spent two years in the oil industry with BP Amoco, providing technical support for global refinery operations including heavy oil upgrading, catalytic naphtha reforming, and hydrogen production networks. Meagher then returned to pursue a Ph.D. in chemical engineering with a focus on bioanalytical techniques at Northwestern University, where he worked with Professor Annelise Barron on End-Labeled Free Solution Electrophoresis, a novel mechanism for size-based separation of DNA without a gel or sieving matrix. Meagher then joined Sandia as a postdoctoral researcher under the guidance of Anup Singh, pursuing studies in microfluidics and diagnostics for biodefense.
Research Interests
Molecular Diagnostics for Emerging Pathogens Meagher's research group has explored alternatives to PCR, principally focusing on LAMP (Loop-Mediated Isothermal Amplification) to develop the simplest possible approach to pathogen detection directly from clinical sample matrices. This has been enabled in part by QUASR (Quenching of Unamplified Signal Reporters), a novel approach to detection in LAMP that gives rise to exceptionally bright, unambiguous fluorescent signals that can be read out with simplified instrumentation such as a smartphone. They have applied our techniques for detection of pathogens such as Zika, dengue, chikungunya, Ebola, and Plasmodium falciparum directly from clinical sample matrices (blood, serum, saliva, urine) with minimal sample prep, and are currently pursuing opportunities for advanced prototyping and testing of our methods. They are also interested in advancing the methodology of LAMP using model-predictive approaches to primer design.
Environmental Detection and Biosurveillance for Emerging Pathogens
Related to molecular diagnostics, Meagher's research group is interested in detecting pathogens and other microbes "in the wild": in environmental samples such as water and soil, in animals, or in vectors such as mosquitoes and ticks. One recent project in this area was the Smart Trap, for which they developed an automated "bait station" for detection of arboviruses in mosquitoes, based upon detecting viral RNA in mosquito saliva deposited upon a sugar bait. The prototype was field-tested in California for detection of West Nile virus, and they are actively seeking opportunities for further development of this technology.
Sample Preparation for DNA/RNA Sequencing
Meagher's research group has sought to develop innovative or automated methods for performing novel types of library preps for sequencing analysis. This included for example automating aspects of DNA sample library prep on a digital microfluidic platform, and more recently employing a targeted capture-based enrichment technique for microbial transcripts to enable studies of pathogen transcriptomics in the presence of overwhelming host background. The capture enrichment technique enriches pathogen transcripts by several-hundred fold, allowing recovery of complete bacterial transcriptomes and has been used to develop new insight into mechanisms of pathogenesis for Yersinia enterocolitica and multi-drug resistant Klebsiella pneumoniae.
Microfluidics to Develop Innovative Bioanalytical Methods
Meagher has long been interested in microfluidics as a method to enable analytical methods or separation techniques that are difficult to conceive using conventional benchtop methods. This has included droplet-based emulsion techniques for highly parallel bioanalysis; microfabricated microstructures to enable on-chip preconcentration of analytes; and development of novel devices to enable microchip diagnostics. His interests in recent years focus primarily on simplifying microfluidics to enable easy, reliable operation with minimal resources (e.g. without requiring high-end microscopes and racks of off-chip instrumentation).
Publications
Showing Results. Show More Publications
Selected Publications
Meagher, R.J., Priye, A., Light, Y.K., Huang, C. and Wang, E. (2018) Impact of primer dimers and self-amplifying hairpins on reverse transcription loop-mediated isothermal amplification detection of viral RNA. Analyst, 143, 1924-1933.
Priye, A., Bird, S.W., Light, Y.K., Ball, C.S., Negrete, O.A. and Meagher, R.J. (2017) A smartphone-based diagnostic platform for rapid detection of Zika, chikungunya, and dengue viruses. Scientific Reports, 7.
Eid, C., Branda, S.S. and Meagher, R.J. (2017) A rapidly-prototyped microfluidic device for size-based nucleic acid fractionation using isotachophoresis. Analyst, 142, 2094-2099.
Wheeler, S.S., Ball, C.S., Langevin, S.A., Fang, Y., Coffey, L.L. and Meagher, R.J. (2016) Surveillance for Western Equine Encephalitis, St. Louis Encephalitis, and West Nile Viruses Using Reverse Transcription Loop-Mediated Isothermal Amplification. Plos One, 11.
Rhee, M., Light, Y.K., Meagher, R.J. and Singh, A.K. (2016) Digital Droplet Multiple Displacement Amplification (ddMDA) for Whole Genome Sequencing of Limited DNA Samples. Plos One, 11.
Bent, Z.W., Poorey, K., LaBauve, A.E., Hamblin, R., Williams, K.P. and Meagher, R.J. (2016) A Rapid Spin Column-Based Method to Enrich Pathogen Transcripts from Eukaryotic Host Cells Prior to Sequencing. PLoS One, 11.
Ball, C.S., Renzi, R.F., Priye, A. and Meagher, R.J. (2016) A simple check valve for microfluidic point of care diagnostics. Lab on a Chip, 16, 4436-4444.
Ball, C.S., Light, Y.K., Koh, C.Y., Wheeler, S.S., Coffey, L.L. and Meagher, R.J. (2016) Quenching of Unincorporated Amplification Signal Reporters in Reverse-Transcription Loop-Mediated Isothermal Amplification Enabling Bright, Single-Step, Closed-Tube, and Multiplexed Detection of RNA Viruses. Analytical Chemistry, 88, 3562-3568.
Jebrail, M.J., Renzi, R.F., Sinha, A., Van De Vreugde, J., Gondhalekar, C., Ambriz, C., Meagher, R.J. and Branda, S.S. (2015) A solvent replenishment solution for managing evaporation of biochemical reactions in air-matrix digital microfluidics devices. Lab on a Chip, 15, 151-158.
Bent, Z.W., Poorey, K., Brazel, D.M., LaBauve, A.E., Sinha, A., Curtis, D.J., House, S.E., Tew, K.E., Hamblin, R.Y., Williams, K.P. et al. (2015) Transcriptomic Analysis of Yersinia enterocolitica Biovar 1B Infecting Murine Macrophages Reveals New Mechanisms of Extracellular and Intracellular Survival. Infection and Immunity, 83, 2672-2685.
Rhee, M., Liu, P., Meagher, R.J., Light, Y.K. and Singh, A.K. (2014) Versatile on-demand droplet generation for controlled encapsulation. Biomicrofluidics, 8. Rhee, M., Light, Y.K., Yilmaz, S., Adams, P.D., Saxena, D., Meagher, R.J. and Singh, A.K. (2014) Pressure stabilizer for reproducible picoinjection in droplet microfluidic systems. Lab on a Chip, 14, 4533-4539.
Hudson, C.M., Bent, Z.W., Meagher, R.J. and Williams, K.P. (2014) Resistance Determinants and Mobile Genetic Elements of an NDM-1-Encoding Klebsiella pneumoniae Strain. Plos One, 9.
Meagher, R.J. and Thaitrong, N. (2012) Microchip electrophoresis of DNA following preconcentration at photopatterned gel membranes. Electrophoresis, 33, 1236-1246.
Zendejas, F.J., Meagher, R.J., Stachowiak, J.C., Hayden, C.C. and Sasaki, D.Y. (2011) Orienting lipid domains in giant vesicles using an electric field. Chemical Communications, 47, 7320-7322.
Liu, P., Meagher, R.J., Light, Y.K., Yilmaz, S., Chakraborty, R., Arkin, A.P., Hazen, T.C. and Singh, A.K. (2011) Microfluidic fluorescence in situ hybridization and flow cytometry (mu FlowFISH). Lab on a Chip, 11, 2673-2679.
Meagher, R.J., Won, J.I., Coyne, J.A., Lin, J. and Barron, A.E. (2008) Sequencing of DNA by free-solution capillary electrophoresis using a genetically engineered protein polymer drag-tag. Analytical Chemistry, 80, 2842-2848.
Meagher, R.J., Light, Y.K. and Singh, A.K. (2008) Rapid, continuous purification of proteins in a microfluidic device using genetically-engineered partition tags. Lab on a Chip, 8, 527-532.
Meagher, R.J., Hatch, A.V., Renzi, R.F. and Singh, A.K. (2008) An integrated microfluidic platform for sensitive and rapid detection of biological toxins. Lab on a Chip, 8, 2046-2053.
Meagher, R.J., Coyne, J.A., Hestekin, C.N., Chiesl, T.N., Haynes, R.D., Won, J.I. and Barron, A.E. (2007) Multiplexed p53 mutation detection by free-solution conjugate microchannel electrophoresis with polyamide drag-tags. Analytical Chemistry, 79, 1848-1854.
Meagher, R.J., McCormick, L.C., Haynes, R.D., Won, J.I., Lin, J.S., Slater, G.W. and Barron, A.E. (2006) Free-solution electrophoresis of DNA modified with drag-tags at both ends. Electrophoresis, 27, 1702-1712. Statz, A.R.,
Meagher, R.J., Barron, A.E. and Messersmith, P.B. (2005) New peptidomimetic polymers for antifouling surfaces. Journal of the American Chemical Society, 127, 7972-7973. Doherty, E.A.S.,
Meagher, R.J., Albarghouthi, M.N. and Barron, A.E. (2003) Microchannel wall coatings for protein separations by capillary and chip electrophoresis. Electrophoresis, 24, 34-54.
Selected Book Chapters
Meagher, R.J. and Wu, M., "Microfluidic Approaches to Fluorescence In Situ Hybridization (FISH) for Detecting RNA Targets in Single Cells", Chapter 5 in Microfluidic Methods for Molecular Biology, (2016) ed. Lu, C. and Verbridge, S.S., Springer International Publishing, Switzerland.
Meagher, R.J. and Singh, A.K., "Microchips Containing In Situ Patterned Polymeric Media for Biochemical Analysis", Chapter 21 in Biological Applications of Microfluidics (2008), ed. Gomez, F.A., Wiley, Hoboken, NJ.
Awards, Honors, and Memberships
Selected Patents and News Articles
'Novel Micropores and Methods of Making and Using Therof'. Perroud, Thomas D.; Patel, Kamlesh D.; Meagher, Robert J.; US Patent no. 8,585,916 (November 19, 2013).
Bernstein, Jules. 'There's an app for that'. Lab News. 25 May 2017.
Featured Photo of Smart Trap Assay Cartridge in the Department of Defense artilcle "Improvised Threats Organization Becomes Part of Defense Threat Reduction Agency" (2016)
Koning, Patti. 'Lighting up disease-carrying mosquitoes'. Lab News. 14 April 2016.
Koning, Patti. 'Sandia researchers find clues to superbug evolution'. Lab News. 22 August 2014.