Senior Member of the Technical Staff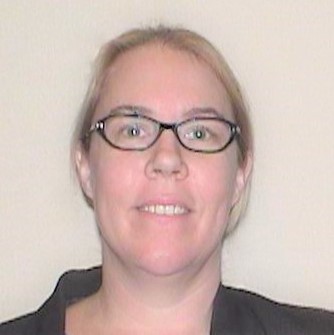 Senior Member of the Technical Staff
(505) 284-7642
Sandia National Laboratories, New Mexico
P.O. Box 5800
Albuquerque, NM 87185-0895

Biography
Kimberly Butler's major scientific interests relate to detection and separation of normal and disease states and the development of therapeutics for a range of diseases. In the detection realm, she has an interest in the development of sensors and imaging modalities that can both follow normal states in real time and can detect disease states at early stages. The ability to follow both normal and disease states in real time is critical to understanding the development of disease, developing early detection strategies and to develop new therapeutic strategies. Butler's interest in therapeutics combines with her interests in nanomaterials to focus on the development of strategies to deliver difficult therapeutic cargo, such as CRISPR components, or deliver cargo more specifically to the target of interest. Her research centers on the intersection of nanomaterials and biology, genetics and genome editing, and novel imaging modalities.
Education
Bachelor's Degree: Biochemistry, Reed College (1996-2001)
Doctoral Degree: Biomedical Sciences, University of New Mexico (2001-2008)
Postdoctoral Fellowships:
Department of Pathology, University of New Mexico School of Medicine (2008-2011)
Interagency Oncology Taskforce Fellowship, National Cancer Institute and Food and Drug Administration (2011-2013)
During Butler's graduate work in Biomedical Sciences, she developed methods to examine the role of telomere length, allelic imbalance, and telomere associated proteins in the prognosis of breast and prostate cancer. During her first postdoctoral appointment, she expanded her skills and built on her previous training in cancer biology to include her interests in material sciences and physics as part of an interdisciplinary group looking to detect leukemia, ovarian cancer, breast cancer, and T-cell infiltration in transplant rejection using targeted superparamagnetic nanoparticles and MRI or SQUID imaging. To further expand her education and experience, she applied for and was selected for an IDeA Network of Biomedical Research Excellence (INBRE) Postdoctoral Fellowship in Clinical and Translational Research. During her time as an INBRE fellow, Butler completed a year of coursework in all aspects of Clinical and Translational research, culminating in a certificate of education for the Clinical and Translational Science Center at the UNM School of Medicine. As part of the leukemia research, she acted as part of a group that submitted a Pre- investigational device exemption (IDE) application to the Center for Devices and Radiologic Health at the FDA. At this point, Butler realized the importance of understanding the FDA perspective for development of novel medical and imaging technologies. To gain understanding in this area, she applied for and was selected as one of 5 fellows in Product Research and Review through the Interagency Oncology Task Force fellowship sponsored by the National Cancer Institute and the Food and Drug Administration. This fellowship allowed Butler to perform research and train in regulatory review of medical devices and nanotechnology. During this fellowship, she focused on researching nanotechnology as applied to medicine and next generation sequencing in disease detection.
Research Interests
Genetics and Genome Editing
Genetic material can be utilized to detect and diagnose disease, develop personalized or infection specific strategies of treatment and genome editing, such as the use of CRISPR technology, can treat or prevent disease. Butler's work in this area focuses on understanding the use of next generation sequencing technology to detect disease and CRISPR enabled technology to prevent or treat infection.
Representative publications:
Butler K.S., Young M.Y.L., Li Z., Elespuru R.K., and Wood S.C. Performance Characteristics of the AmpliSeq Cancer Hotspot Panel v2 in combination with the Ion Torrent Next Generation Sequencing Personal Genome Machine. 2016: Regulatory Toxicology and Pharmacology. 74:178-186.
Nanomaterials and Biology
Nanomaterials hold the promise to treat diseases without the use of traditional antibiotics, alter the biodistribution of therapeutic agents and to selectively deliver therapeutic agents to the site of disease. Butler's research in this area focuses in two areas.
Understanding the interaction of nanomaterials with biology through examination the interactions of nanoparticles with bacteria and with mammalian cells at the cellular and whole organism level.
Representative publications:
Dogra P., Adolphi N.L., Wang Z., Lin Y-S., Butler K.S., Durfee P.N., Croissant J.G., Noureddine A., Coker E.N., Bearer E.L., Cristini V., Brinker C.J. Establishing the effects of mesoporous silica nanoparticle size and surface chemistry on in vivo disposition using imaging-based pharmacokinetics. 2018. Nature Communications. Accepted.
Butler K.S., Peeler D.J., Casey B.J., Dair B.J., and Elespuru R.K. Silver Nanoparticles: Correlating NP Size and Cellular Uptake with Genotoxicity. 2015: Mutagenesis. 30(4):577-91
Butler K.S., Casey B.J., Garbocauskas G.V.M., Dair B.J. and Elespuru R.K. Assessment of titanium dioxide nanoparticle effects in bacteria: association, uptake, mutagenicity, co-mutagenicity and DNA repair inhibition 2014: Mutation Research. 768:14-22.
Developing nanomaterial based therapeutic delivery vehicles through careful design and selection of nanomaterials for biocompatible and tailored delivery of therapeutic cargo.
Representative publications:
Villegas M.R., Baeza A., Noureddine A., Durfee, P. Butler K.S., Agola J., Brinker C.J., Vallet Regí M. Multifunctional Protocells for Enhanced Penetration in 3D Extracellular Tumoral Matrices. 2018. Chemistry of Materials. 30:112-120.
Durfee P.N., Lin Y-S., Dunphy D.R. Muñiz A.J., Butler K.S., Humphrey K.R., Lokke A.J., Agola J.O., Chou S.S., Chen I-M., Wharton W., Townson J.L., Willman C.L., Brinker C.J., Nanoparticle-Supported Lipid Bilayers (Protocells) for Active Targeting and Delivery to Individual Leukemia Cells. 2016. ACS Nano. 10: 8325-45
Yao V. J., D'Angelo S., Butler K.S., Theron C., Smith, T.L., Marchiò S., Gelovani, J.G., Dobroff, A.S., Brinker, C.J., Bradbury A.M., Arap W., Pasqualini R. Ligand-targeted theranostic nanomedicines against cancer. Review. 2016: Journal of Controlled Release. 240:267-286.
Novel Imaging Modalities
Butler has an interest in the development of nanoparticle imaging agents and novel imaging strategies to allow early detection of diseases and detection of disease states not currently amenable to detection. Her work in this area has focused in two areas.
Magnetic detection through the development of targeted superparamagentic iron oxide nanoparticles for specific detection of specific cells of interest. These particles were designed to utilize MRI imaging or a new, novel and potentially more sensitive imaging strategy which utilizes Super Conducting Quantum Interference Devices (SQUIDs).
Representative publications:
Butler K.S., Adolphi N.L., Bryant H.C., Lovato D.M., Larson R.S., and Flynn E.R. Modeling the efficiency of a magnetic needle for collecting magnetic cells. 2014: Physics in Medicine & Biology. 59:3319-3335.
Butler K.S., Lovato D.M., Adolphi N.L., Belfon R., Tessier T.E., Fegan D.L., Hathaway H.J., Huber D.L., Bryant H.C., Flynn E.R., and Larson R.S. Development of antibody-tagged nanoparticles for detection of transplant rejection using biomagnetic sensors. 2013: Cell Transplantation. 22:1943-54.
Hathaway H.J.*, Butler K.S.*, Adolphi N.L., Lovato D.M., Belfon R., Fegan D.L., Monson T.C., Huber D.L., Jaetao J.E., Tessier T.E., Bryant H.C., Larson R.L., and Flynn E.R. Detection of breast cancer cells using targeted magnetic nanoparticles and ultra-sensitive magnetic field sensors. 2011: Breast Cancer Research. 13:R108. *Authors contributed equally to this work
Jaetao J.E.*, Butler K.S.*, Adolphi N.L., Lovato D.M., Bryant H.C., Rabinowitz I., Winter S.S., Tessier T.E., Hathaway H.J., Bergemann C., Flynn E.R., and Larson R.S. Enhanced leukemia cell detection using a novel magnetic needle and nanoparticles. 2009: Cancer Research. 69(21):8310-6. *Authors contributed equally to this work
NIR imaging
Through the development of Metal Organic Frameworks (MOFs) which utilize the second NIR imaging window. The use of the second NIR window reduces biological interference with imaging, allowing increased sensitivity.
Representative publications:
Sava Gallis D.F., Butler, K.S., Rohwer, L.E.S., McBride, A.A., Vincent, G., Chong, C.V., Pearce, C.J., Luk, T.S. Biocompatible MOFs with High Absolute Quantum Yield for Bioimaging in the Second Near Infrared Window. 2018. CrystEngComm. 20:5919-5924.
Sava Gallis D.F., Rohwer, L.E.S., Rodriguez, M.A., Barnhart-Dailey M.C., Butler K.S., Luk, T.S., Timlin, J.A., Chapman, K.W. Multifunctional, Tunable Metal-Organic Framework Materials Platform for Bioimaging Applications. 2017. ACS Applied Materials & Interfaces. 9:22268-77.
Awards, Honors, and Memberships
University of New Mexico Innovation Award, University of New Mexico, (March 2016)
Interagency Oncology Task Force (IOTF) Fellowship in Oncology Product Research and Review, National Cancer Institute and Food and Drug Administration, (November 2011)
IDeA Network of Biomedical Research Excellence (INBRE) Postdoctoral Fellowship in Clinical and Translational Research, University of New Mexico, (December 2009)
Publications
Showing Results. Show More Publications