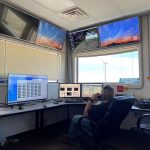 Sandia's SWiFT facility reopens with two heavily instrumented meteorological towers and three Vestas V27 wind turbines.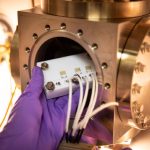 The winning team will use the funds to improve sensor technology.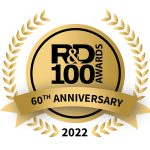 Judges favored projects that demonstrate practical impact and technological significance. Since 1976, Sandia has earned 144 R&D 100 awards.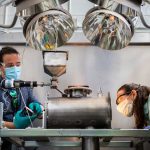 Sandia scientists explore making ammonia with little more than sun, air and hydrogen.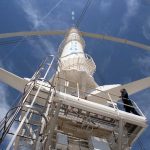 Engineers at Sandia imagine a smaller, less expensive floating turbine and develop modeling software to set their idea in motion.
A successful test on the Sandia-Kirtland Air Force Base electrical grid demonstrates the benefits of a new power-generating system.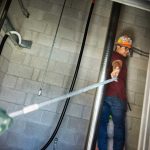 Sandia New Mexico and California use enough electricity annually to power 40,000 houses for a year. An energy management team at the Labs introduces site sustainability initiatives that decrease electricity consumption.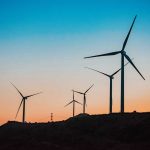 A novel technology at Sandia, called Twistact, eliminates reliance on rare-earth magnets for large-scale wind turbines.
The tribal energy internship program has provided hands-on experience and mentorship to many Native American students over the last two decades.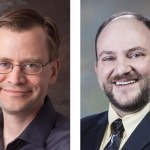 Sandia pulsed-power physicist Daniel Sinars and quantum information scientist Andrew Landahl have each received one of DOE's highest scientific midcareer honors.