Integrated photonics are a critical enabling technology for quantum communication, sensing, computing, and networking. At Sandia, we have exceptional capabilities that are utilized to enable the research, development, and deployment of emerging quantum systems.
Sandia's extensive quantum photonics platform provides a customizable portfolio of tried and tested photonic building blocks, a baseline platform with a powerful process and design kit (PDK), and flexible fabrication processes to create new and innovative quantum microsystems for scientific exploration. Sandia's advanced in-house optical and electrical packaging and heterogenous integration capability puts new co-designed devices for advanced quantum photonic applications in researchers' hands for testing.
Key Capabilities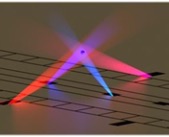 Qubits – Ionic qubits using surface electrode ion traps with integrated photonic waveguides, light delivery, and integrated on-chip modulators; solid state diamond vacancy centers

Silicon Photonics Platform – Silicon photonics, low loss alumina waveguides, cryogenic modulators, frequency combs, Ge on Si single photon avalanche detector, heterogeneously-integrated lasers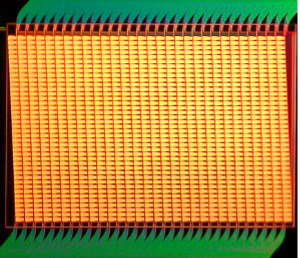 GaAs PIC Platform – Narrow linewidth lasers, amplifiers, cryogenic modulators, and detectors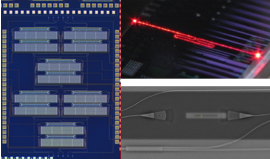 Dielectric Multi-Wavelength Platform – Visible, UV and NIR capability, low loss waveguides, thermo-optic modulation, cryogenically-compatible piezoelectric modulation, detectors, heterogeneously-integrated lasers, acousto-optics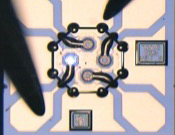 Narrow Linewidth Sources – Narrow linewidth VCSELs
To learn more about our expertise, capabilities, and featured projects, please visit our website.