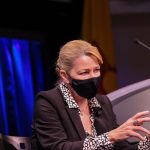 Deputy Labs Director Laura McGill, Associate Labs Director Rita Gonzales and Director Michelle Stevens highlighted accomplishments and discussed current initiatives and priorities at the November meeting.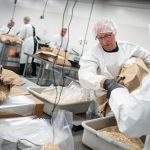 Leaders from all divisions gave their time to Albuquerque nonprofits on Tuesday.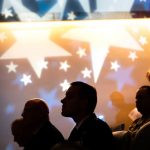 Veterans Day events in New Mexico and California celebrated the achievements and sacrifices of Sandia's veterans and their families.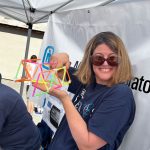 Sandia participated in the Quest Science Center's Science of Engineering event this fall in Livermore. The event drew more than 1,100 children and adults.
The Innovation Award Celebration at Sandia/California honored Sandia efforts to advance the science frontier with innovative technologies.
A new employee resource group offers community and support to soloists, people living in single-person households.
Turkeys donated to Roadrunner Food Bank will help feed families during the holidays.
On Oct. 15, more than 200 volunteers from Sandia participated in the annual volunteer day in support of this year's Sandia Gives campaign.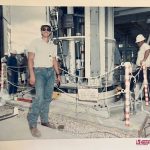 Thirty years ago, the U.S. conducted its last nuclear weapons test and enacted a ban on nuclear testing. Engineer and manager Freddie Hidalgo recounts his experiences while working on underground nuclear tests at the Nevada Test Site.
With the help of an enhanced, interactive medical plan comparison tool, employees can decide the right medical plan for them and their families. Employees are encouraged to enroll for benefits by Nov. 9.