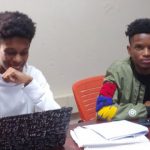 The growing demand for cybersecurity professionals around the globe puts a premium on those in the industry and makes cybersecurity a critical skills area at Sandia. GET SCET and Tracer FIRE are two Sandia programs that have been put in place to help grow the number of talented individuals available to enter the cybersecurity pipeline.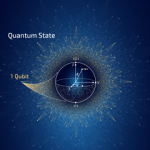 Sandia will serve as the leading partner in one of five national research centers for quantum information science established by DOE in August. The Quantum Systems Accelerator is a multi-disciplinary team comprising dozens of researchers from 15 labs and universities.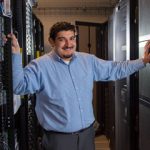 Two Sandia computer scientists were invited to pitch their software to investors, entrepreneurs and prospective customers at a special virtual event sponsored by DOE to accelerate the commercialization of federally developed technologies.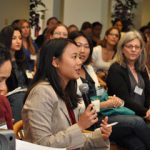 The DOE Office of Science Graduate Student Research Program is looking for graduate students to take positions at Sandia and change the world with their contributions. Each year, the program supports about 100 doctoral students by funding positions for them within the national laboratories complex.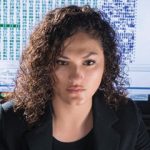 Faculty and students at Purdue University now have access to cybersecurity research software developed at Sandia. The software, called minimega, will help advance cybersecurity research to discover security threats in a variety of systems and develop new safeguards. This is the first time Sandia has collaborated with an academic community to make its cyber software widely available.
The seventh annual Innovate New Mexico Technology Showcase gave researchers from institutions across the state the opportunity to pitch technologies to industry representatives and investors. Sandia sponsored the event this year, and two Labs researchers presented along with 10 scientists from six additional organizations.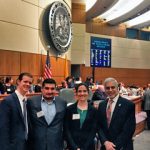 Sandia researchers Katya Casper and Vincent Urias were honored for their research and presented with certificates on the floor of the New Mexico House of Representatives Feb. 17. The awards were proposed by State Rep. Abbas Akhil, a former Sandian.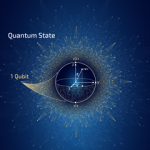 The Quantum Information Edge, a nationwide alliance of national laboratories and universities, has launched to maintain U.S. leadership in next-generation information technology and advance the frontiers of quantum computing systems, which have the potential to make calculations that are far beyond the reach of today's computers.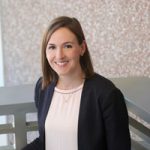 Sandia scientists Blythe Clark and Karen Devine were honored at the 2019 Society of Women Engineers awards ceremony in Anaheim, California. The annual event recognizes "the successes of individuals who enhance the engineering profession and advocate for women in engineering through contributions to industry, education and the community."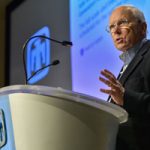 Labs Director Steve Younger gave his annual State of the Labs address on Oct. 30, encouraging Sandians to pause and think about what we've accomplished and where Sandia is headed. He described numerous accomplishments and praised Labs employees for taking intellectual leadership in defining the future of nuclear deterrence.