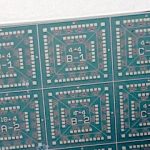 The development of a new method to make non-volatile computer memory may have unlocked a problem that has been holding back machine learning and has the potential to revolutionize technologies like voice recognition, image processing and autonomous driving.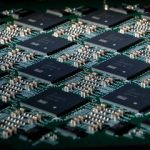 Fifty million artificial neurons were delivered from Intel Corp. to Sandia in September. The neurons will be assembled to advance a relatively new kind of computing, neuromorphic, based on the principles of the human brain.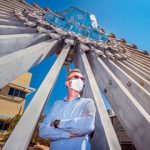 Machine-learning techniques, best known for teaching self-driving cars to stop at red lights, may soon help researchers around the world improve their control over the most complicated reaction known to science: nuclear fusion.
Sandia Fellow Gil Herrera has been appointed to the newly established U.S. National Quantum Initiative Advisory Committee, charged with advising the nation's highest offices on matters concerning quantum information science.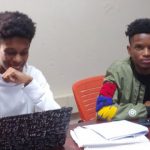 The growing demand for cybersecurity professionals around the globe puts a premium on those in the industry and makes cybersecurity a critical skills area at Sandia. GET SCET and Tracer FIRE are two Sandia programs that have been put in place to help grow the number of talented individuals available to enter the cybersecurity pipeline.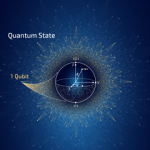 Sandia will serve as the leading partner in one of five national research centers for quantum information science established by DOE in August. The Quantum Systems Accelerator is a multi-disciplinary team comprising dozens of researchers from 15 labs and universities.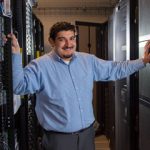 Two Sandia computer scientists were invited to pitch their software to investors, entrepreneurs and prospective customers at a special virtual event sponsored by DOE to accelerate the commercialization of federally developed technologies.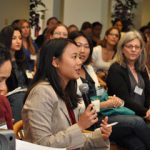 The DOE Office of Science Graduate Student Research Program is looking for graduate students to take positions at Sandia and change the world with their contributions. Each year, the program supports about 100 doctoral students by funding positions for them within the national laboratories complex.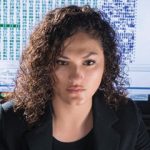 Faculty and students at Purdue University now have access to cybersecurity research software developed at Sandia. The software, called minimega, will help advance cybersecurity research to discover security threats in a variety of systems and develop new safeguards. This is the first time Sandia has collaborated with an academic community to make its cyber software widely available.
The seventh annual Innovate New Mexico Technology Showcase gave researchers from institutions across the state the opportunity to pitch technologies to industry representatives and investors. Sandia sponsored the event this year, and two Labs researchers presented along with 10 scientists from six additional organizations.