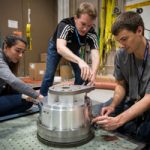 Modernizing the nuclear deterrent also means modernizing the weapon development process. To this end, Sandia and the Kansas City National Security Campus have established the New Product Introduction initiative. By integrating lessons learned from past weapons programs and industry best practices into the existing process, NPI can help enhance the security, reliability and performance of the nation's nuclear deterrent.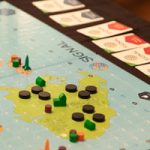 The next generation of nuclear security experts is being trained in an exciting new way — by playing a first-of-its-kind war game Sandia helped design. The game, Signal, which goes online this spring after its launch as a board game last year, offers players a chance to make strategic decisions using modern political, economic and military tools.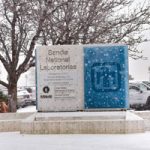 When winter weather strikes, here's where to go for information about Sandia work delays or closures.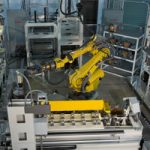 More than 700,000 Multiple Launch Rocket System submunitions have been demilitarized since the Army started using an automated, nine-robot system conceptualized, built and programmed by Sandia engineers.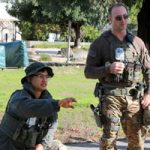 Sandia/California's medical staff and Protective Force were put to the test last month during a simulated attack involving a drone and a pipe bomb. The exercise also tested the emergency alert system used to notify members of the workforce.
The emergency response exercise is part training and part competition among 35 local, state, national and international SWAT teams. This year's exercise included groups from Hong Kong, the Netherlands, Las Vegas and the California Highway Patrol, along with 31 Bay Area SWAT teams.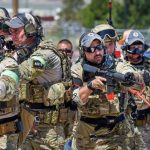 More than 200 members of Sandia's workforce got a realistic taste of what might happen in a shooting incident on July 25 in the annual full-scale emergency exercise at the New Mexico site.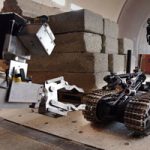 Last week, Sandia hosted the 12th annual Western National Robot Rodeo, a week-long, 11-event competition where eight civilian and military bomb squads from around the region solved challenging, simulated scenarios.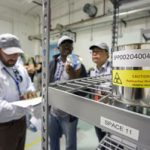 This spring marked the 40th anniversary of the International Training Course on the physical protection of nuclear material and nuclear facilities. This year's session provided training on international best practices for physical protection of nuclear material and nuclear facilities to 50 participants from 38 countries, as well as two observers from Taiwan.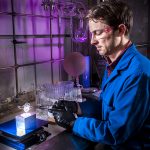 Bright thinking leads to breakthrough in nuclear threat detection science