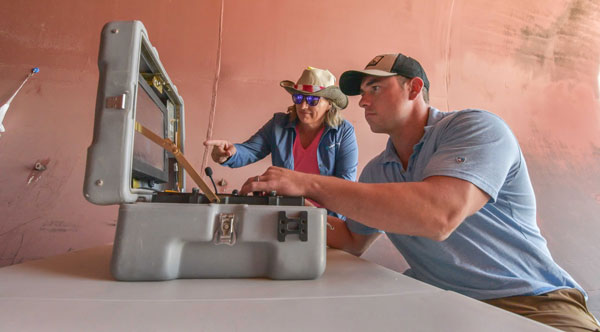 Last week, Sandia hosted the 12th annual Western National Robot Rodeo, a weeklong, 11-event competition where eight civilian and military bomb squads from around the region solved challenging, simulated scenarios.
"Each scenario is designed to push the teams and the robots to their limits, so they can learn how to work around those limits and gain confidence," said Jake Deuel, Sandia robotics manager and event coordinator.
"The bottom line of the Robot Rodeo is we're trying to take good robot operators and turn them into great robot operators."
In one scenario, "The Tube Station" (above), the squads scan the "tube" for radiation. In another, "Red Dawn" (bottom right), the bomb squads worked their robots through the wreckage of a downed "enemy" fighter to find "intel" and other important items. A spotter made sure the robots suffered no harm.
The Albuquerque Police Department won the competition.