As the Lab News print edition comes to an end, Sandia historian Rebecca Ullrich takes a look back at the history of the publication from its beginnings in 1948, when a mimeographed employee newsletter, the Sandia Bulletin, first appeared.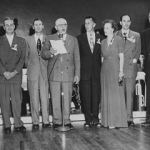 In honor of the final print issue of Lab News, a few past editors and contributors reminisce about their experiences working with and being part of the publication that has told the story of Sandia since 1948.
Sandia photojournalist Randy Montoya has spent more than 30 years capturing the work and people at the Labs through his lens. In honor of the final Lab News print issue, he looks back at some of the photos that have illustrated Sandia's story.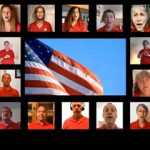 Hundreds attended Sandia's Veterans Day Celebration on Nov. 12. The virtual ceremony honored the achievements and sacrifices of Sandia's veterans, active military personnel, guardsmen, reservists and their families.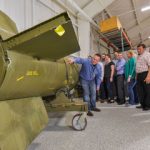 Sandia's Weapon Intern Program has graduated 25 classes in 22 years. The program was created in 1998 to accelerate the learning process and transfer decades of knowledge and experience in all phases of the nuclear weapon lifecycle, from experienced weaponeers to the new generation of stockpile stewards.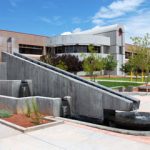 Part three in the Building Sandia architecture series explores the Microsystems and Engineering Sciences Applications Complex, or MESA, which is set apart aesthetically and functionally from other buildings and sites at the Labs.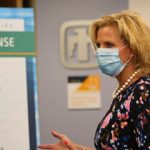 Lisa E. Gordon-Hagerty, DOE under secretary for nuclear security and NNSA administrator, touted the work of Sandia and the entire Nuclear Security Enterprise during a B61-12 team recognition event, part of a tour of Sandia on the eve of the 75th anniversary of the Trinity Test.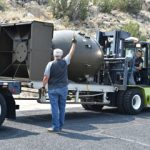 Sandia, DoD and DTRA have moved a Manhattan Project Fat Man weapon shell from 1945 from the Labs' Manzano Mountain storage area to the National Atomic Testing Museum in Las Vegas, Nevada. The weapon is part of an exhibit marking the 75th anniversary of the Trinity nuclear test.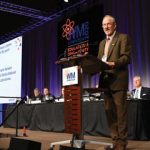 The Wendell D. Weart Lifetime Achievement Award was presented to retired Sandian Frank Hansen at a ceremony in Phoenix on March 10. The award was created by Sandia and Waste Management Symposia Inc. in 2001, in honor of Wendall Weart, who retired from Sandia in 2000, to recognize the recipient's long-term commitment to solving major nuclear waste challenges.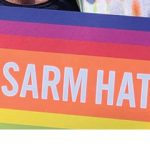 Associate Labs Director for Mission Assurance Mark Sellers writes about what it means to be an ally for diversity and inclusion at Sandia and taking responsibility for fostering a Labs' culture where people are comfortable sharing their experiences and bringing their whole selves to work.