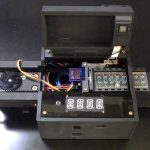 A new platform that provides higher-fidelity test results for biofluids is ready for commercialization.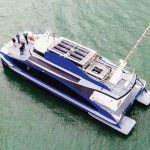 Sandia's long history of studying alternative fuel systems leads to a new safety feature for seagoing vessels.
A record-setting feat on the world's first exascale supercomputer contends for a Gordon Bell award.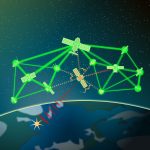 Working together, an autonomous group of satellites could boost national security, reduce the risk of relying on any one satellite and diminish downtime.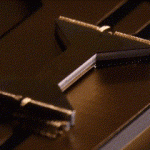 Sandia produces its first devices that can hold 200 trapped ion qubits. The trap enables scientists to build more powerful machines to advance quantum computing.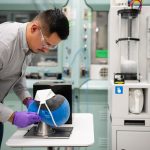 A research team has developed a better way to test personal protective equipment by integrating the human form and human behavior.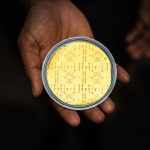 Sandia has patented a new method of integrating microscale optical devices on silicon microchips — a challenging feat that could reduce U.S. dependency on foreign manufacturing.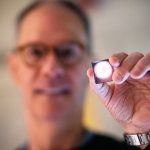 Inspired by dogs that can smell changes in body chemistry and warn of an impending seizure, a team of Sandia researchers have sniffed out technology that replicates Fido's talent.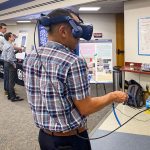 More than 350 people, including attendees from other national laboratories, participated in the second annual Digital Engineering Workshop at Sandia.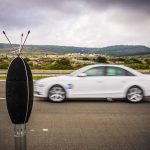 Sandia and The Goodyear Tire & Rubber Co. have developed a virtual way to test how noisy a tire will be on the road, the latest project in 30 years of collaboration.